BRILLIANT FOURTH FROM CRUTCHLOW ON OPENING NIGHT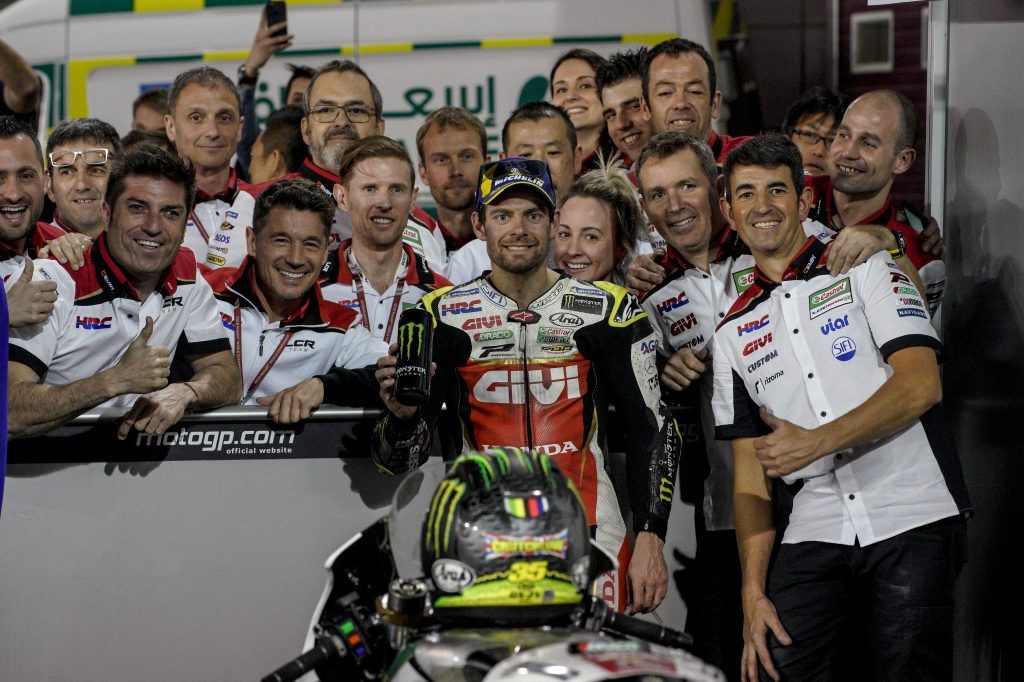 It was an excellent start to the 2018 MotoGP World Championship for the LCR Honda CASTROL Team as Cal Crutchlow brought his bike home in fourth place at the Grand Prix of Qatar finishing as the top Independent Team rider.
The Brit started the floodlit race from the second row of the grid in fourth place, but dropped a couple of positions at the start. However, he gradually clawed his way back to the front runners, never losing touch with the leaders until just a couple of laps from the end when he was trying pass long-time leader Johann Zarco. When Crutchlow finally got past the Frenchman, the gap to the podium stood at one second, and with the tow broken, he just didn't have enough laps to make it up.
Nonetheless it was a brilliant performance to start the season for Crutchlow and the LCR Honda CASTROL squad, and hopes are high for the next round in Argentina, where he has stood on the podium before.
#35 Cal Crutchlow – 4th
"I'm happy. Obviously, the aim was the podium today, but then again the aim was also to finish in the points which we haven't done here for the past two years. It's a long championship and I want to thank my LCR Honda CASTROL Team who have done a great job over the winter. As have Honda as a manufacturer, they've done a fantastic job with the engine and it meant that we were a bit more competitive – especially on the straight."
"All credit to the guys on the podium, they did a great race, and it was good fun. That 'elastic band' just snapped when I got behind Zarco. The front three got away and when I got past him, I was at the same pace as them. I couldn't gain on them, but I wasn't losing either, and that's when I just decided to bring it home and collect the 13 points."
"We now look forward to Argentina, where we've had good results in the past."