CAL CRUTCHLOW BEGINS CRUCIAL 2020 TESTS WITH LCR HONDA CASTROL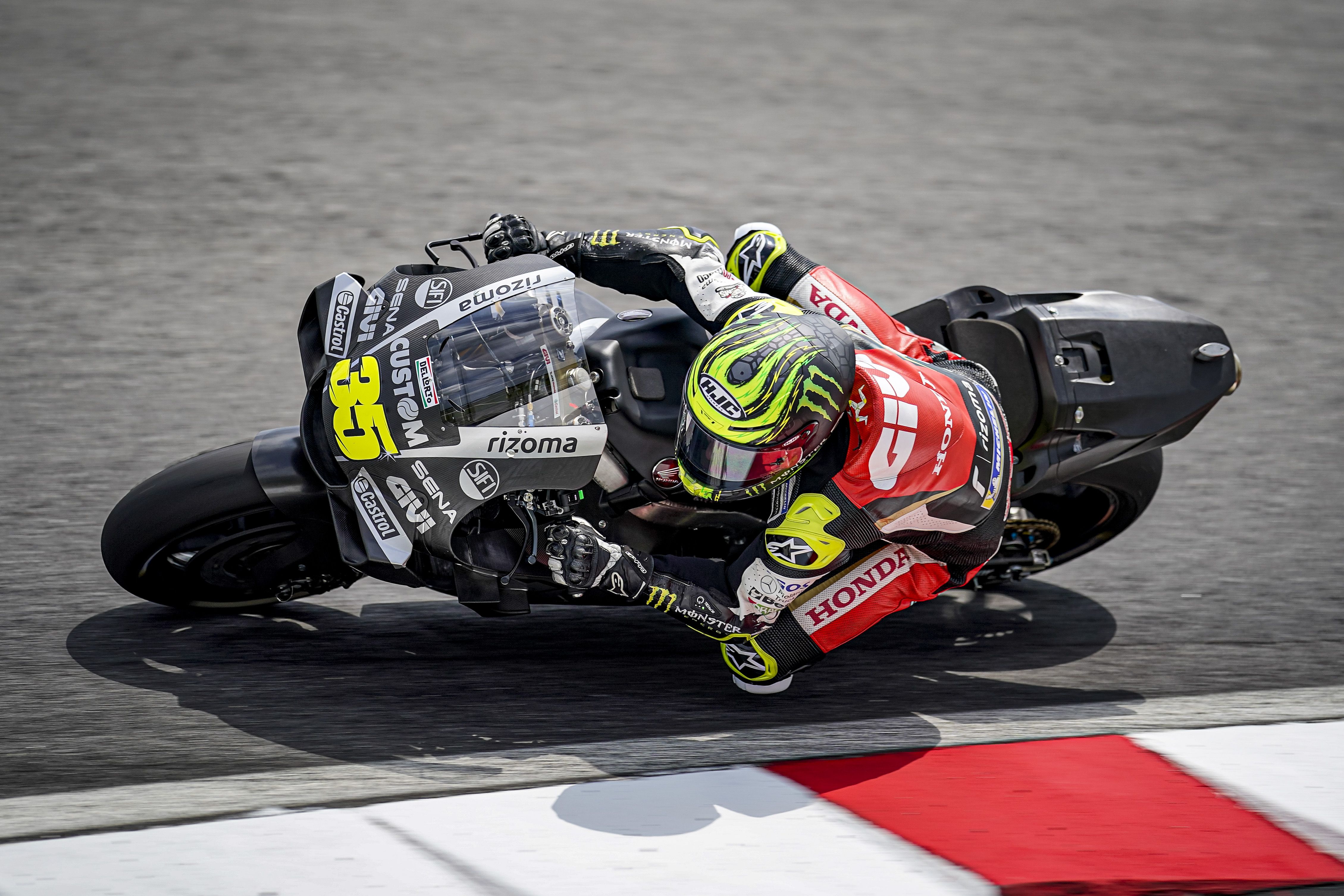 The first on-track action of the 2020 MotoGP World Championship season began at the Sepang International Circuit in Malaysia on Friday, with all teams and riders out in the tropical heat of Malaysia for the first of three days' testing.
It promises to be a tough first outing for LCR Honda Castrol's star rider Cal Crutchlow, who has a hefty schedule of testing to do to help HRC fine-tune their 2020 RC213V prototype. Just like Cal's team-mate Taka Nakagami, reigning world champion and Honda colleague Marc Marquez is also returning from surgery, and with him joined by younger brother Alex in the factory ranks as a rookie, Crutchlow's valuable input to the project will be more significant than ever before.
The British racer completed a total of 39 laps on day one, with an impressive best lap time of 1'59.234 putting him fourth overall in the standings. Progress was hampered by a heavy downpour in the afternoon, however the hopes are for a fully dry day on Saturday to continue with the planned schedule.
#35 Cal Crutchlow  – 4th (1'59.234 lap 28 of 39)
"It was a shock to the system to get back out there, but it was a good day to be back on the bike. I was very happy to be back working with the LCR Honda Castrol Team again, and it's always good to see the boys again after a good winter break where I've been preparing well over in California
"Now the work starts. We continue to try and improve the RC213V from last year; we had two 2020 models in the garage and one "sort-of-2019" spec machine which was a bit more half and half. We worked our way through the test programme, with a slight delay halfway through the day when we had to work on the bikes, which is completely normal. Unfortunately, when I returned to the track again it was raining and we could only get in another short stint right at the end of the day.
"Overall, it was nice to get back working with the crew again, but tomorrow will be a longer and tougher day when we'll learn a lot more about what we've got."