CAL CRUTCHLOW FASTEST IN THAILAND TESTS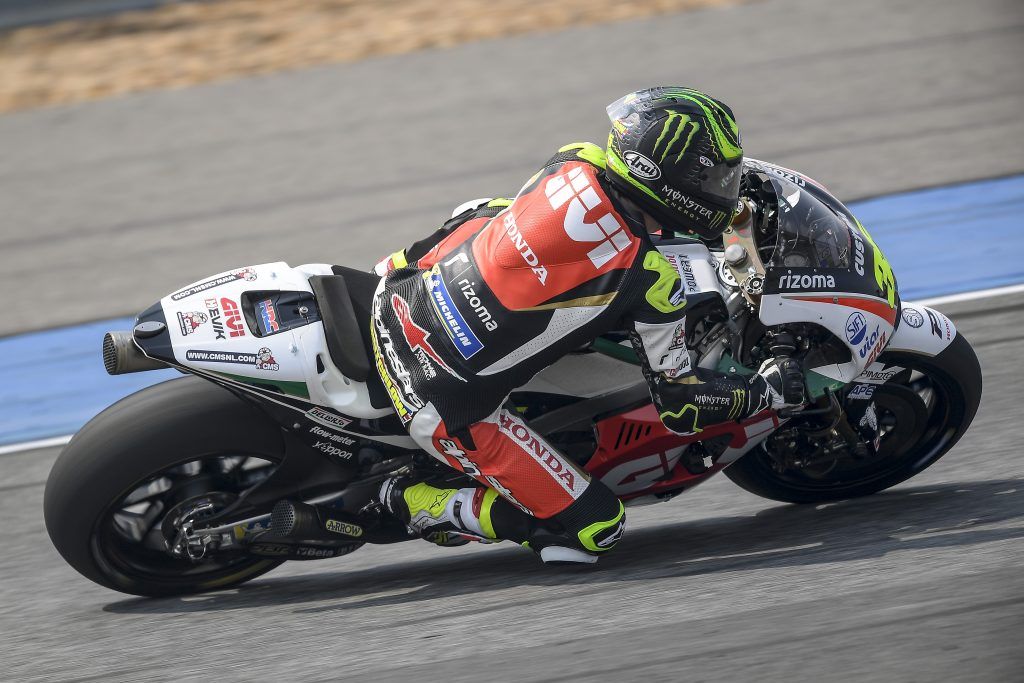 British rider Cal Crutchlow was fastest in the first day of MotoGP pre-season tests at the new Buriram International Circuit today. The LCR Honda Castrol man had already enjoyed a successful start to his pre-season campaign in Malaysia back in January, and today's performance in the searing heat of north-eastern Thailand lends credence to the suggestion that bike and rider are in excellent shape ahead of the 2018 season.
The Buriram track is a complete unknown to the MotoGP field, and features on the world championship calendar for the first time ever in October later this year. Despite suffering from a lack of sleep due to jet-lag, Crutchlow made the most of that blank canvas, setting a best lap of 1'30.797 on his 57th out of 70 laps of the circuit.
Testing continues at Buriram on Saturday and Sunday.
#35 Cal Crutchlow – 1st (1'30.797)
"It's nice to finally come and ride at the Buriram circuit, and it was really good to see so many people come down and watch the test. We've managed to learn the circuit very well, and as we said in the last test, Honda have done a great job this winter. I feel very good with the bike at the moment – the fundamental feeling is the same as last year, but we have some other positive points on the machine compared to last year. It's good be able to take advantage of that."
"I look forward to continuing the work, and testing hard over the next couple of days. Today I didn't feel too well, and though I never suffer from jet-lag normally, last night I struggled and only managed to get to sleep at 5am for two and a half hours before coming to the track. I didn't feel great all day. We have to see if I can improve that tomorrow, hopefully I will sleep well tonight and come back and do another good job with the LCR Honda Castrol Team."