CHAMPIONSHIP LEADER CRUTCHLOW LOOKING TO MAINTAIN MOMENTUM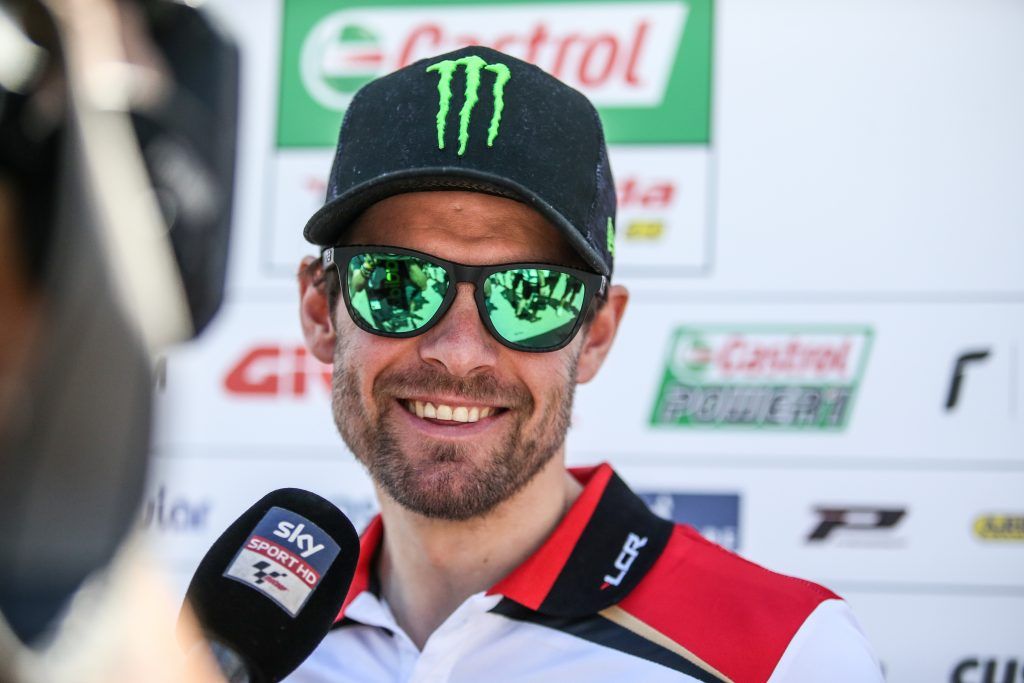 Heading into this weekend's Grand Prix of the Americas as championship leader, LCR Honda CASTROL rider Cal Crutchlow spoke of his pride at his team's performance so far in the 2018 season. The Briton will once again carry the Rizoma colours and logo on his equipment in Austin as LCR continue their long-standing collaboration with the Italian brand for an 11th consecutive year.
The impressive Crutchlow currently tops the riders' standings after emerging victorious in what was a memorable race in Argentina last time out. With the LCR Honda outfit also leading the team standings, it has been a dream start to the campaign and the 32-year-old is now looking to continue that momentum at a circuit where he has already posted fourth place finishes both last year and in 2013.
#35 Cal Crutchlow
"We entered the season this year to do a good job and the team has worked fantastically well. Maybe on Sunday we'll finish tenth and I'll lose the championship lead, but at the moment I think we deserve to be leading it because we've done a very, very good job and my team worked very hard. To be leading the rider standings and the team standings is an honour to Lucio and his team as well. I'm happy for both of us, of course I'm happy to be leading the championship but I know that come November in Valencia it could be a different story!
"At the moment we're taking it as it comes, but we've done a good job in pre-season to be leading the championship. Argentina was a strange race, but the four guys that rode at the front did a great job and it was a fantastic pace for the track condition. So we have to continue in this way and I look forward to riding here in Austin and I look forward to seeing what we can do on Sunday afternoon."
 Fabrizio Rigolio (Rizoma CEO): "It is a great honor for us to show our Brand to all the United States of America, but above all to do it with Lucio Cecchinello's LCR Honda Team! "it's a Win-win" situation, our pleasure along with the genius of Cal Crutchlow, who shows up in Austin with the best curriculum of the year! Thanks for the opportunity!"