CRUTCHLOW CLAIMS EIGHTH PLACE IN SPAIN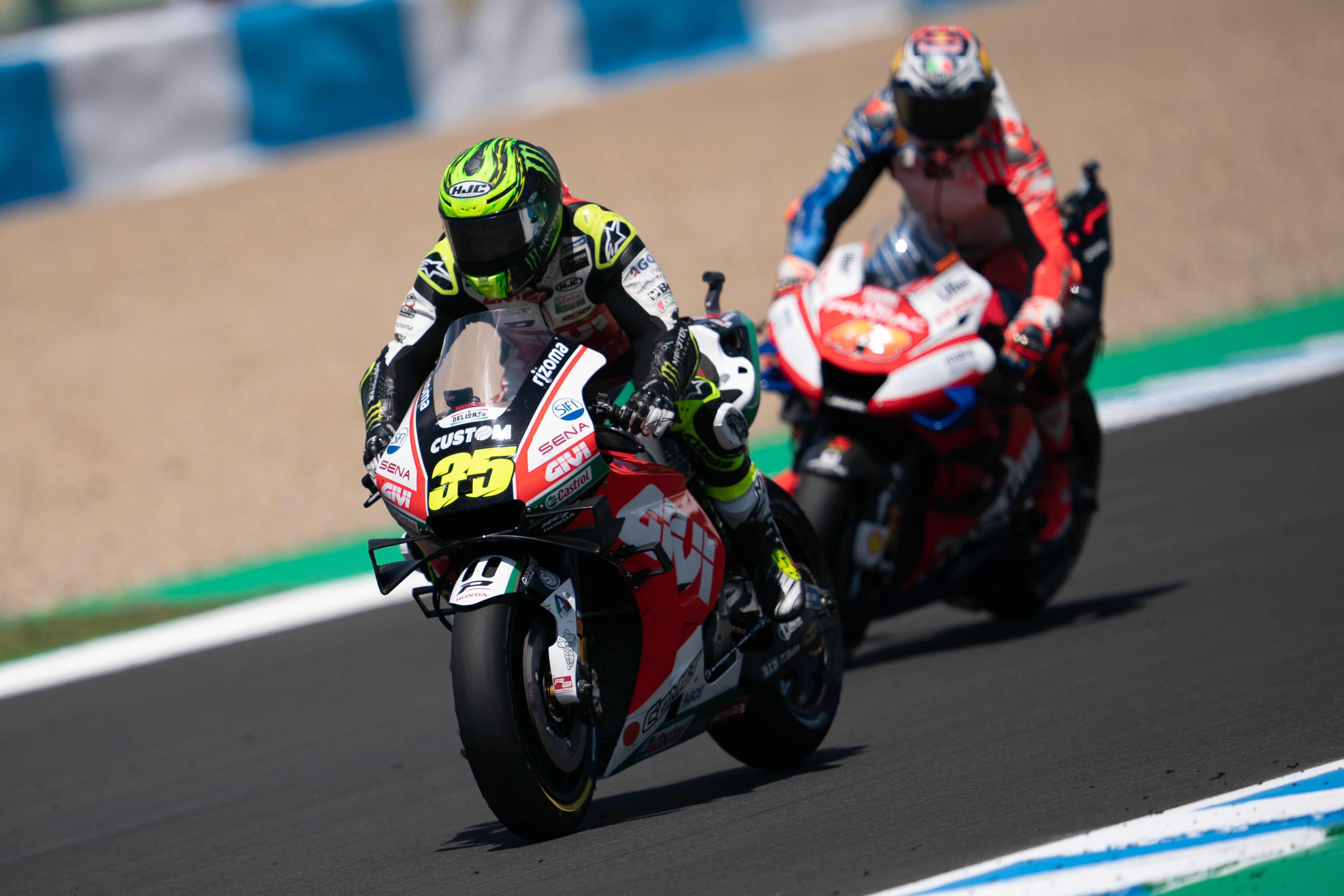 LCR Honda CASTROL rider Cal Crutchlow had to settle for eighth place in the Spanish Grand Prix in Jerez on Sunday. The Briton started from sixth on the grid in southern Spain, but was unable to push on and challenge at the front of field after struggling with the set-up of his bike all weekend.
Despite performing well in the warm-up session, Crutchlow opted against using a hard rear tyre in Sunday's race. However, the LCR man struggled to find the speed or consistency he needed with a medium rear and ended in eighth spot – the second best-placed Honda behind race winner Marc Marquez. The 33-year-old admits there is now work to be done during Monday's test session at the Circuito de Jerez angel Nieto on Monday.
#35 Cal Crutchlow (8th – 41'18.737)
"I never really found a good setting all weekend, I think if I'd been able to find a better setting I would have been able to use the hard rear tyre. This morning I was quite fast on the hard rear tyre, but I wasn't confident enough to use it in the race because I didn't know if I was going to have a bad feeling with it like the last couple of days. So I opted to go with the medium and it was the wrong choice – it's as simple as that. But I tried my best and eighth place was better than not finishing today, for sure. We need to work on the setting of the bike, that's the main thing, as I don't feel very comfortable at the moment, as you saw in the race."