CRUTCHLOW CLAIMS POINTS FINISH IN THAILAND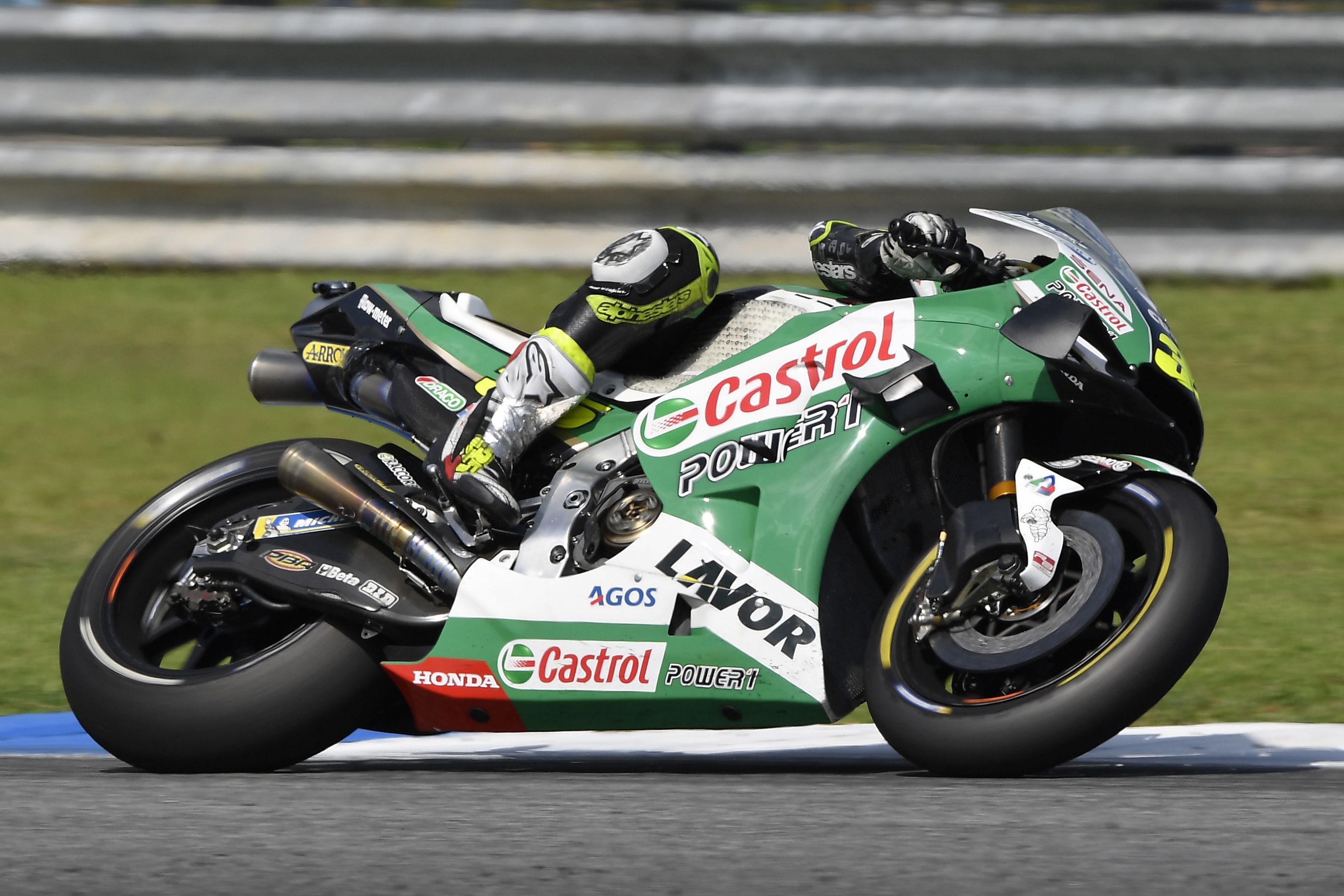 Cal Crutchlow fought back to claim a points finish at the Grand Prix of Thailand as Honda colleague Marc Marquez wrapped up the MotoGP World Championship with his ninth victory of the season on Sunday. LCR Honda CASTROL rider Crutchlow was hampered by braking issues in the early part of the race, but stuck to his task to eventually take 12thposition in Buriram.
Having qualified in 13th on the grid, the Briton endured a bad start and dropped down to 17th as he battled to overcome the problem with his front brake. He was able to move up through the field as the race progressed and made sure he took points from a tough race in testing conditions. Although not satisfied with the result, Crutchlow was quick to pay tribute to Marquez and HRC afterwards as the Spaniard earned a sixth premier class title.
#35 Cal Crutchlow (12th – 40'09.439)
"Today was not a great result, but considering the first five laps of the race it was very difficult. I had a brake issue at the start of the race and I was unable to stop, so I had to figure out how to ride the bike with that front brake problem. Then, once I was alone and able to ride, I was able to pick riders off. So I lost a lot of time over the first laps of the race, but then I managed to ride my own race to grab a few points in what was a difficult race weekend. We know we need to improve as a team, and also myself, for the next race in Japan. We also have to give congratulations to Marc Marquez and Honda on the achievement of winning the championship and now we look forward to Japan."