CRUTCHLOW CLAIMS SEVENTH AT ASSEN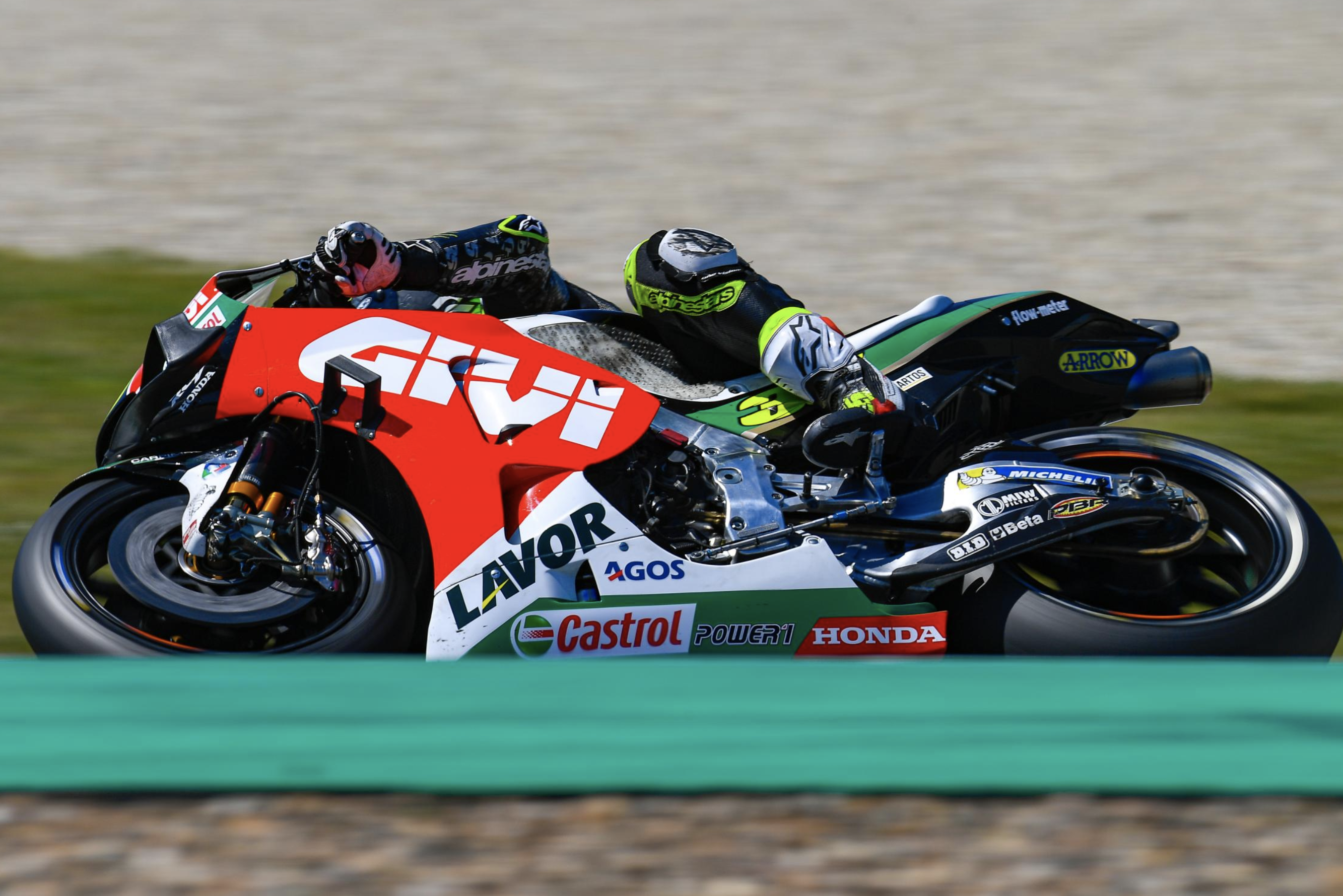 Cal Crutchlow dug deep to take a creditable seventh position in the Dutch Grand Prix at Assen on Sunday. At a circuit that had proved difficult for the Honda bikes all weekend, the LCR Honda CASTROL rider battled hard to keep pace towards the front of the field and secured more valuable world championship points.
Starting from the second row of the grid, the Briton struggled to find any rhythm early on and lost a few places over the first couple of laps. But he responded well and was amongst the fastest riders on the circuit by the midway point as he moved back inside the top 10. In the end he finished on his own in seventh, but was satisfied with the result after a testing weekend.
#35 Cal Crutchlow (7th – 41'13.776)
"I think we salvaged not a bad position considering the weekend we had. Midway through the race I was the fastest guy on the circuit, but I didn't feel good with the bike on the first three or four laps and I got passed a lot. Then I was able to do my own pace which was faster than the guys ahead, but when I got to them I made too many mistakes – I ran off the track three or four times. We tried our best and that was it, we have to work on the negatives of the bike, but we're working well as a team and I think we did a good job to be able to be competitive enough today. As I said, my pace in the middle of the race was very, very good and we need to work on being able to go faster at the start."