CRUTCHLOW EIGHTH FASTEST IN THAILAND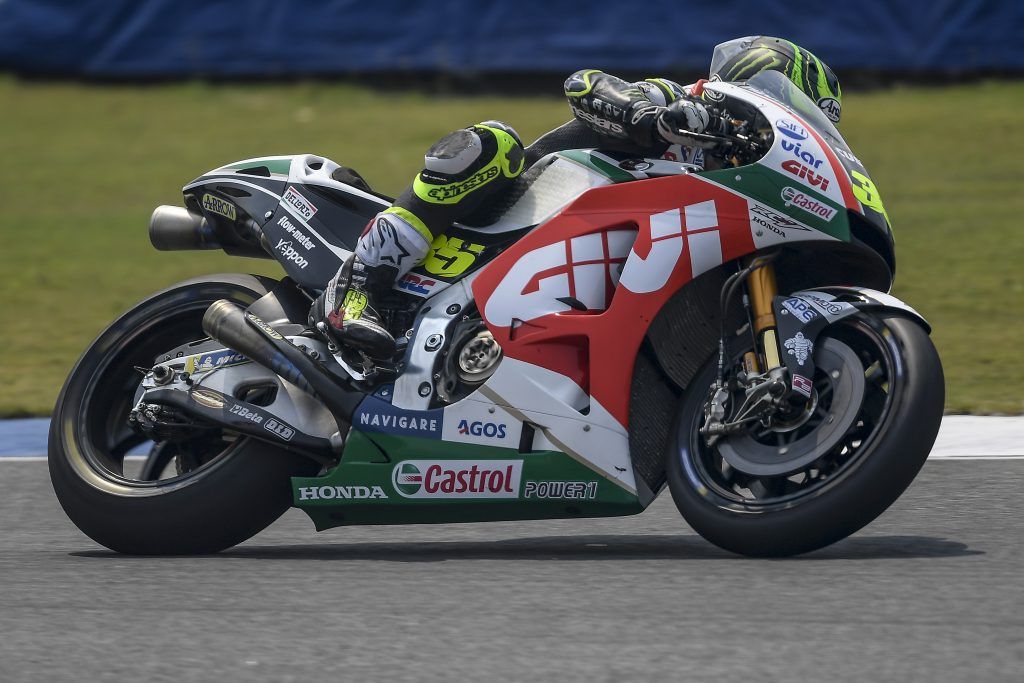 LCR Honda CASTROL rider Cal Crutchlow finished the second day of pre-season testing in Thailand in eighth place on the timesheets.
With the premier class riders still adapting to the Thai layout, which will host its inaugural MotoGP race in October, Crutchlow completed a total of 85 laps aboard his 2018 RC213V on Saturday. His quickest effort came late in the day (on his 75th lap), but the 32-year-old insisted there was still plenty of room for further improvement.
The third and final day of testing takes place at Buriram on Sunday.
#35 Cal Crutchlow – 8th (1'30.490)
"We didn't have a great day to be honest, we had some issues that meant we weren't able to ride at our full potential this morning. I was not able to set a good lap time as we had too many items to test. But overall we're pleased, with the old tyres and over the course of the day we're satisfied with our pace. If it was a race day tomorrow I think we could fight for the podium, but we just didn't have the out-and-out lap time like yesterday.
"I'm confident if we needed to, or if I was allowed to, I could have got into the 29s. But I'm not too worried at the moment, we just have to continue to work tomorrow".