CRUTCHLOW IMPRESSES AGAIN ON FINAL DAY IN SEPANG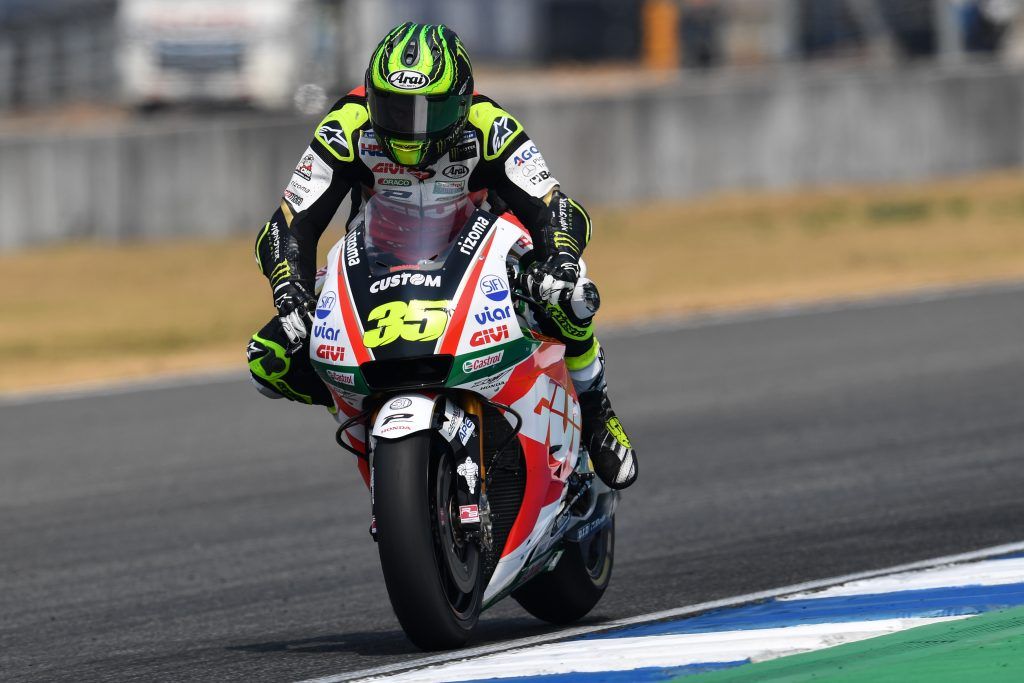 Tuesday saw the third and final day of pre-season testing at the Sepang International Circuit in Malaysia. For the first time this week, the MotoGP riders were able to get straight out on the track at 10am as the rain stayed away throughout and temperatures then climbed during the afternoon, reaching a sweltering 50°C at one point.
LCR Honda CASTROL rider Cal Crutchlow enjoyed another productive day on board his 2018 RC213V as he completed a total of 65 laps, gathering more important data ahead of the new season. The Briton opted to push for a lap time in the early part of the day and – despite not being totally satisfied with his efforts – still managed to post the third quickest time of the session.
Indeed, it was only just over two tenths behind Jorge Lorenzo who produced the fastest-ever lap on two wheels at Sepang just before midday on Tuesday – eclipsing the previous unofficial lap record by Marc Marquez, set in 2015 pre-season testing.
#35 Cal Crutchlow – 3rd (1'59.052)
"It was a positive day today, we were really pleased with the way we worked over the three days and we had another good one today. We pushed for the lap time early in the day, maybe not at the right moment because the track condition was not great and I made a few mistakes on my lap, so overall we're quite pleased with the outcome to be so fast in Malaysia which is not normally a great track for me.
"We also did a long run today. I started the long run with six laps already on the rear tyre and then I completed another 15 laps. The rear tyre dropped a bit after ten laps of the long run and I also wasn't on my favoured front tyre. So we didn't push for a lap time at the end of the day as we'd already completed our programme."