CRUTCHLOW MAKES POSITIVE RETURN TO MOTOGP ACTION AFTER LONG INJURY LAY-OFF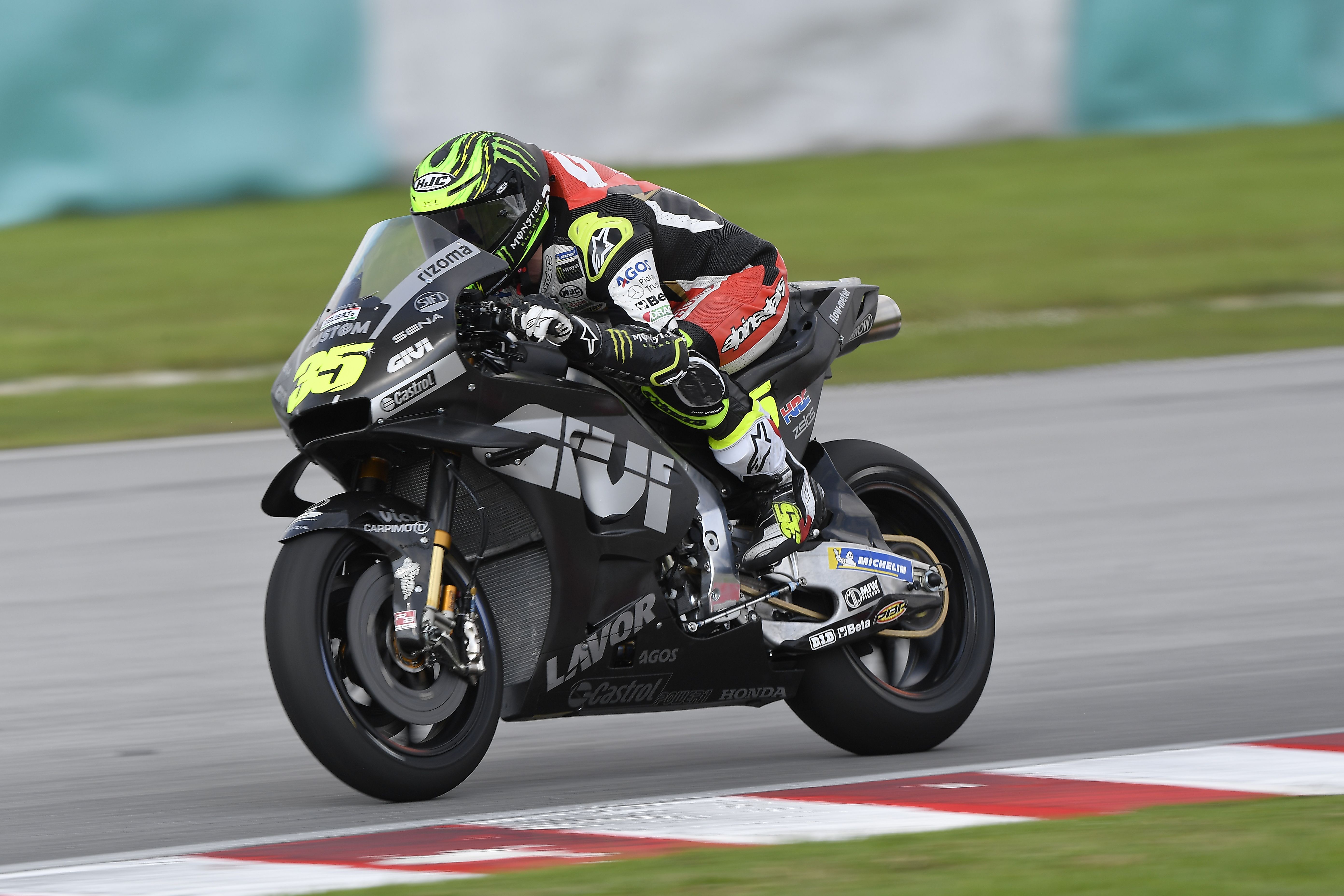 The LCR Honda CASTROL Team and their star rider Cal Crutchlow finally returned to MotoGP track action today, with the first day of pre-season tests at the Sepang International Circuit in Malaysia.
The British rider had been enjoying a fantastic 2018 season until he crashed during practice at the Australian Grand Prix in late October. He suffered extensive damage to his right ankle, and after surgery and a winter of rehabilitation, Crutchlow finally threw his leg back over his factory Honda RC213V on Wednesday.
With good weather allowing a full day of tests, Crutchlow managed an impressive 51 laps, and in the afternoon was able to get his first taste of Honda's 2019 factory machine.
Testing continues on Thursday and Friday in Malaysia.
#35 Cal Crutchlow – 14th (2'00.681, lap 24 of 51)
"I feel good. It's really nice to be back out there on the motorcycle and working with the LCR Honda Castrol Team and HRC again here in Malaysia. I thought it was going to be a difficult day, but I was honest about how it was feeling. The first laps were so strange, I went round the track thinking I was doing a 2'01, but I was in the 2'08s or something!
"I don't feel fantastic, but I feel I can be competitive this season – which is great. I didn't really push too hard today, I just worked on trying to understand my feeling on the bike again after so long off. The team did a great job today, they were patient with me with regards to my information. It seemed I quite quickly got back into the way I normally work, so I enjoyed it. I'm confident that if I needed to go one second quicker, I would have."
 "I got to ride the 2019 machine this afternoon. The plan was always for me to start on the 2018 bike anyway, to get back some familiarity with me riding again. I feel HRC have done a good job with the new bike. We need to adjust the setting as is usual and understand it a bit more because it is different to what I've been used to, but as expected they've done a good job and we're pleased with how it feels."