CRUTCHLOW READY FOR AUSTRIAN CHALLENGE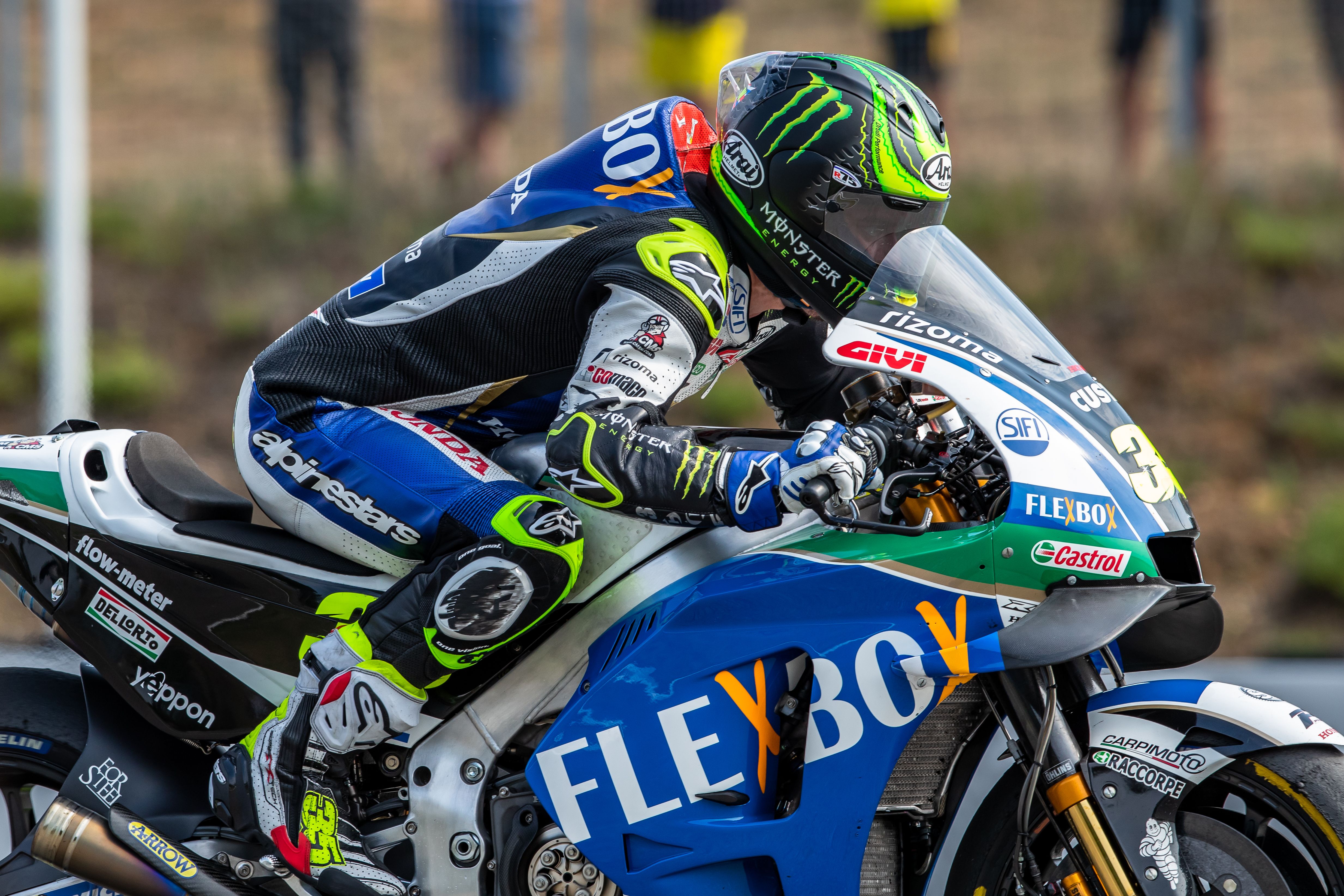 LCR Honda CASTROL rider Cal Crutchlow is hoping to build on a positive performance in last week's Czech Republic Grand Prix when the MotoGP field reassemble in Austria on Friday. The Red Bull Ring hosts the second of two back-to-back races for the premier class and Crutchlow, riding his Flex-Box branded RC213V for the second time, will look to put past bad experiences behind him when he takes to the track this weekend.
The Briton admits the circuit in Spielberg is one of his least favourite on the calendar, not helped by the fact he's finished 15th on both previous visits to the venue (2016 & 2017). But the 32-year-old arrives in good spirits following his hard-fought fifth place in Brno – where he was pipped on the line by Valentino Rossi – and has set himself a target of a top-six finish.
#35 Cal Crutchlow
"The team did a fantastic job all weekend (in Brno), I had a bike that was competitive for the podium. It was just in the last five laps of the race I struggled a little bit with the rear tyre on corner entry. But I tried my best, it was an enjoyable race and I'm sure it was for everybody watching at home. Now on to Austria, we'll try and do a good job here again".
"It's not one of my favourite tracks. There's not many tracks in the season that I just don't like, but this place is one. I've ridden terribly here for the last two years".
"In the last races I've been trying for the podium every week, of course we want to aim to do that again here, but I think if we can have a top six race here I would be very, very pleased."