CRUTCHLOW SCORES STUNNING POLE IN SPAIN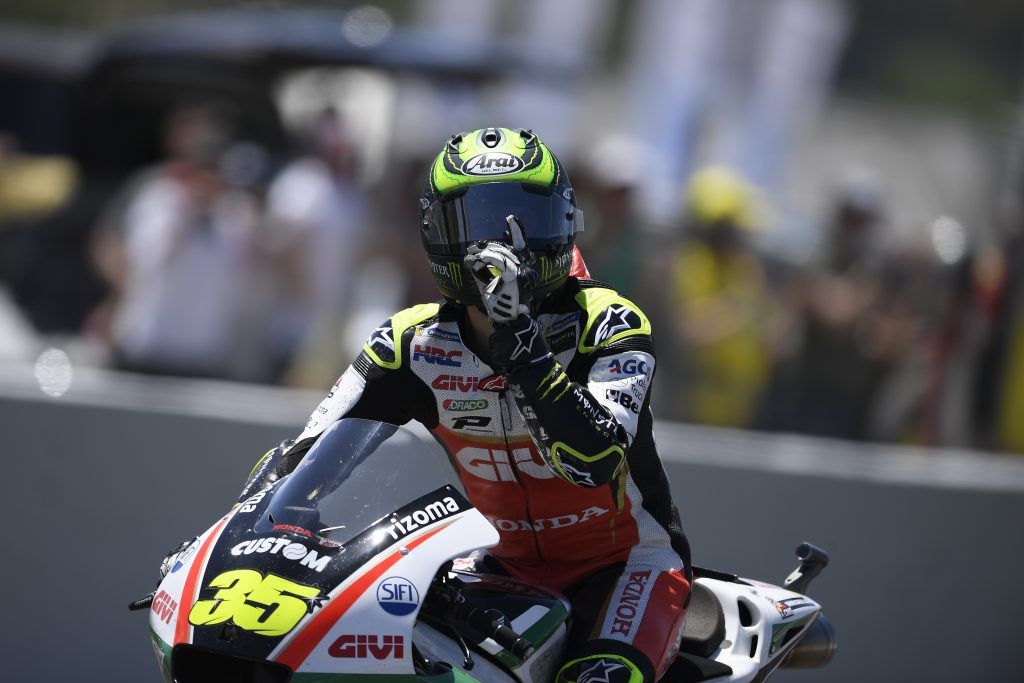 LCR Honda CASTROL's Cal Crutchlow will start Sunday's Grand Prix of Spain from pole position, boosting his hopes of a return to the podium positions at the Jerez-Angel Nieto Circuit this weekend. It is the first pole for the Briton and his team since his home grand prix at Silverstone in 2016 – where he went on to seal second place – but the 32 year-old will hope to go one better in the 25-lap race and claim a second victory of this season.
Crutchlow had been in and among the top positions throughout free practice, and then made an audacious strategy during qualifying – trying three flying laps in the quick-fire 15-minute session. The tactic paid off as he sat in pole after his second run, before going on to improve even further in the final moments and sit comfortably over a quarter of a second ahead of the next best, and in prime spot to challenge for more race glory.
#35 Cal Crutchlow – 1st (1'37.653)
"I've only been on the front row once since here in Jerez last year, so it's nice to take a pole position. We're here to race of course, and that's the key point of the weekend, but after bad qualifying in the last two races it's nice to make up for that and get the pole for my LCR Honda Castrol Team."
"I'm not sure these are the best conditions for our bike, honestly speaking. We have to manage the situation with the front tyre very carefully, but I think we did a good job overall today. We made the gamble with three tyres, although I might still have taken pole using just two if I'd needed." "I didn't push enough with the first tyre. I just wanted to finish the lap and set a benchmark, so I wish I'd pushed a bit harder. Then with the second I found I had more grip than I thought."
"We've done the hard work in the winter in the tests and I think it's all paying off now. I hope for a good race tomorrow and an enjoyable race for myself and all the fans. I'm sure there's going to be a good battle."