CRUTCHLOW SECURES SECOND ROW START FOR ITALIAN GP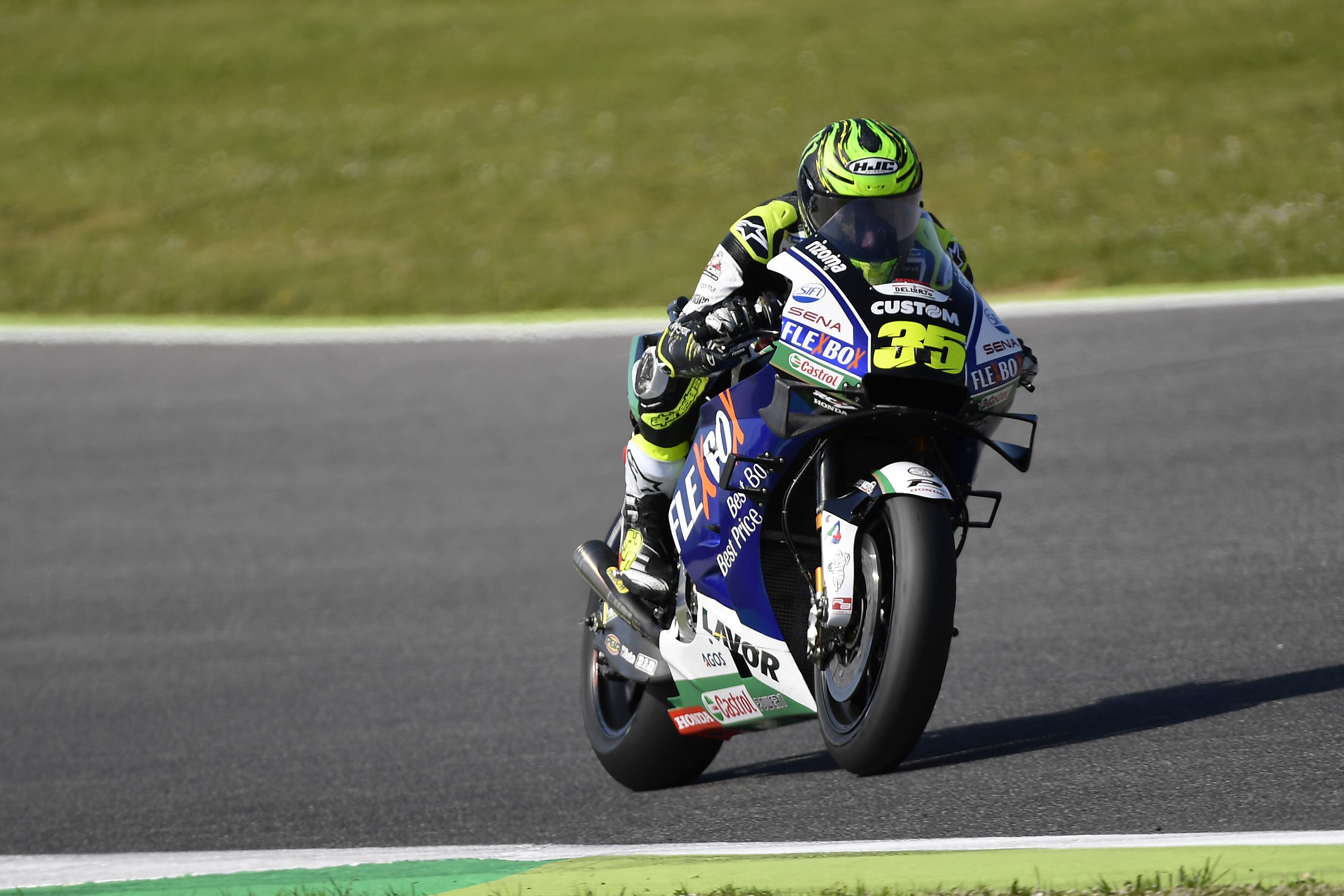 LCR Honda CASTROL Team's Cal Crutchlow will start from the second row of the grid after making excellent progress throughout the Italian Grand Prix weekend. The British rider had felt improvements were needed after the first day of practice, and seemingly he and the crew made the necessary steps forward to give him a fighting chance of success in Sunday's 23-lap race.
Crutchlow went straight through to the Qualifying 2 final, despite a small crash during the morning free practice session. He then put in an excellent lap time during the 15-minute shootout, despite being unable to take advantage from a slipstream as some of his rivals were able.
Cal Crutchlow – 6th (1'46.079)
"I feel good actually and definitely a lot better than I did yesterday. We decided to focus our work on one bike and one setting which was good, because we could adjust small things from there. I wanted to be a bit quicker, and down into the 1'45s because that would have been there. We're half a second behind Marquez in qualifying, but with the tow he got he probably picked up four-tenths, so we're right there."
"I'm quite pleased with my qualifying lap because I did it all alone and it felt good. We threw everything at it with the package we have, which hasn't felt the best. We're working hard and the LCR Honda CASTROL team are working great, getting the information we need to improve the bike. Overall, it's good. It's probably going to be a tyre war tomorrow, and hopefully we'll make the right choices."