CRUTCHLOW SETTLES FOR SIXTH AT SILVERSTONE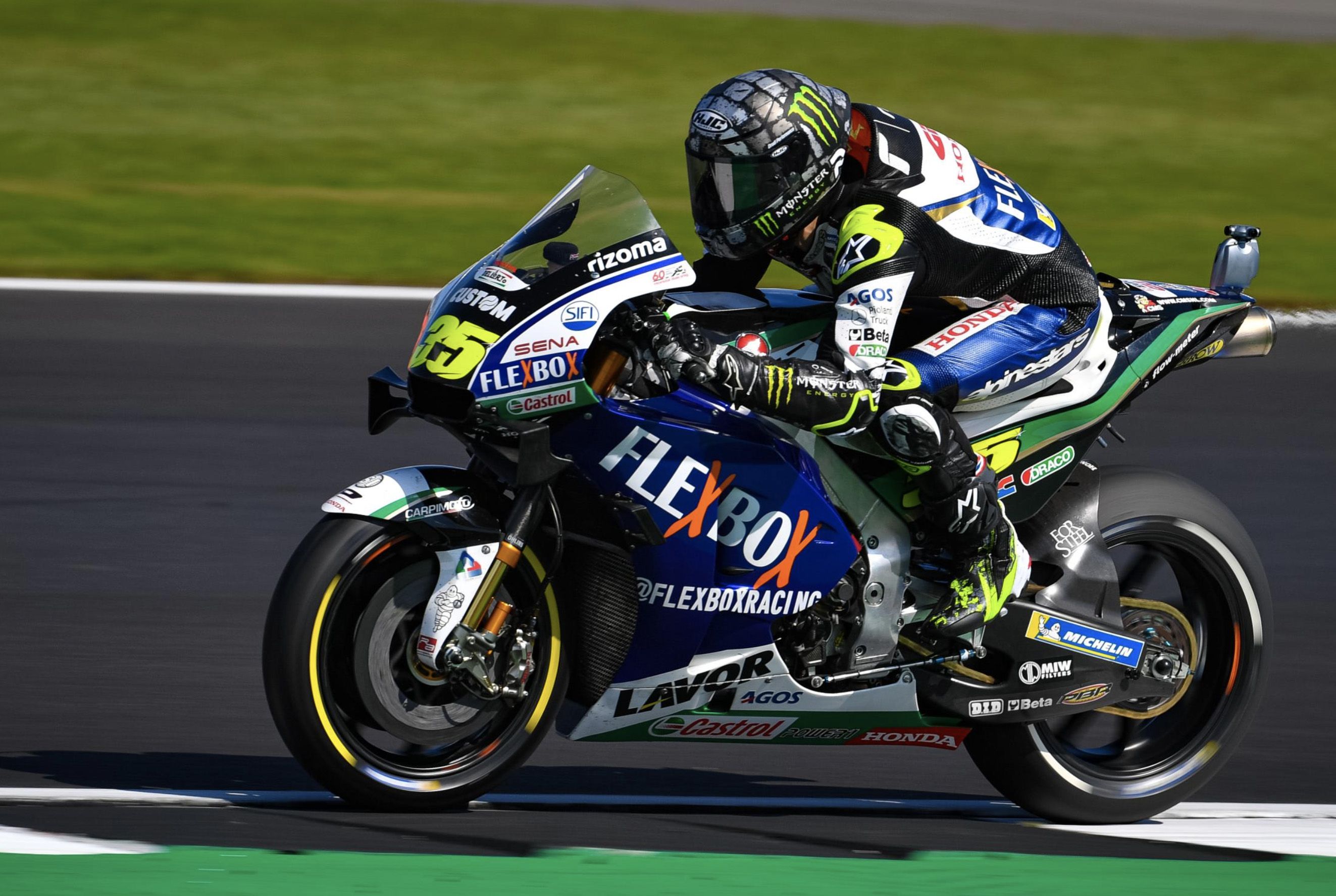 Cal Crutchlow took sixth place in front of his home fans at the British Grand Prix on Sunday. The LCR Honda CASTROL rider could not quite find the rhythm to push on and battle for the podium places at Silverstone, but maintained his concentration to secure a creditable points finish nonetheless.
Starting from ninth on the grid, Crutchlow was able to move through the field, but not quite at the rate he wanted as he struggled with tyre grip throughout the race. In the end he finished six seconds adrift of Franco Morbidelli in fifth and admitted afterwards he was frustrated not to be able to mount more of a challenge on home soil.
#35 Cal Crutchlow (6th – 40'31.968)
"I tried my best at the start to be able to push, but the tyre wasn't quite there. I felt a lack of grip immediately in the race and I knew I wouldn't be able to battle with the other guys. It was pretty similar to what happed in Mugello. But to finish 19 seconds behind the winner here is not acceptable, not from me and not from my team. We tried our best this weekend and we had pace, there was no doubt about that. Yesterday I was able to go one and a half seconds faster than I was at the end of the race, it's just strange how some tyres are fine and some aren't. Don't get me wrong, it would have been difficult to win the race regardless, but I should have been a lot further up than I was."