CRUTCHLOW SETTLES FOR SIXTH IN ASSEN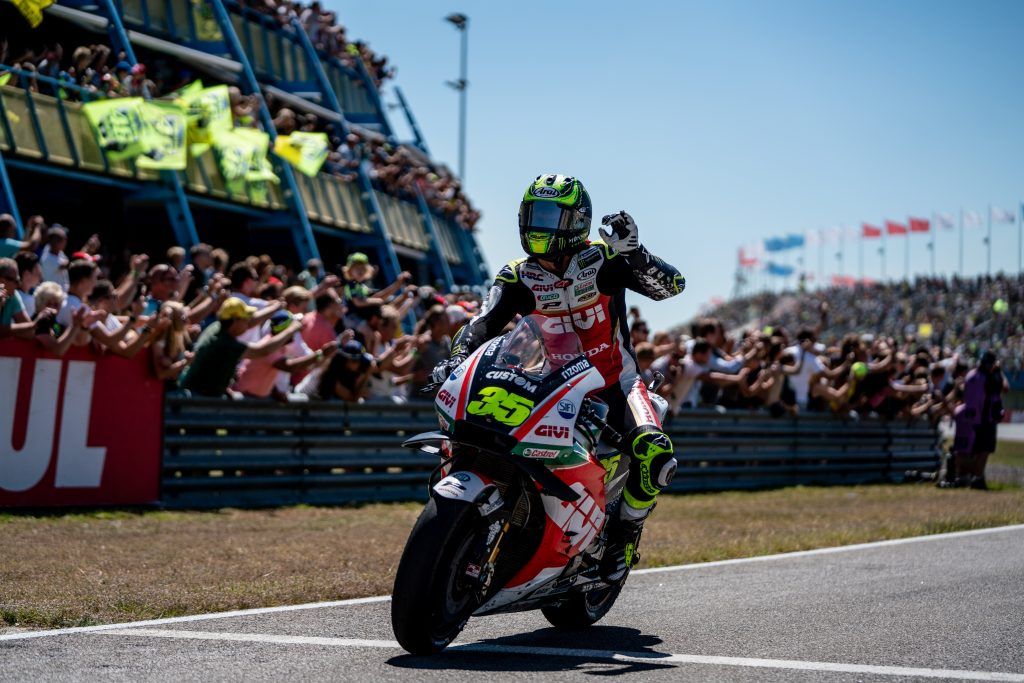 LCR Honda CASTROL rider Cal Crutchlow took sixth position in a thrilling Dutch Grand Prix at Assen on Sunday. As had looked likely all weekend, the race was close throughout with numerous riders competing for the podium positions. That battle went right down to the wire with Crutchlow missing out by less than two seconds after a gripping end to the event.
Starting from second on the grid, the Briton opted to try and preserve his tyres early on by not pushing too hard, although he stayed well in touch with the leading group. Ultimately, fellow Honda factory rider Marc Marquez pulled away to claim victory, but Crutchlow was still part of the fight for second in the closing stages, only for a late mistake to cost the LCR man and force him to settle for sixth.
#35 Cal Crutchlow – 6th (41'17.739)
"I think it was a good race, but the last two laps were my downfall as I made a big mistake when I passed Valentino (Rossi) and thought I could push for the guys at the front. But I ran really wide at turn eight and only just stayed on the bike and had to settle for sixth position.
"I got a good start and not too bad a first lap, but I decided not to push too hard at the start as the front tyre was too soft for the Hondas it seemed – this is why you probably saw Marc (Marquez) get past on the braking a few times. I was happy in sixth or seventh where I was and just wanted to maintain my rhythm and do a good pace. But it was a good battle, I said (before the race) any one of eight guys could be on the podium and it seemed that way. All credit to my team though, they did a good job."