CRUTCHLOW SLIDES OUT OF PODIUM CONTENTION IN BARCELONA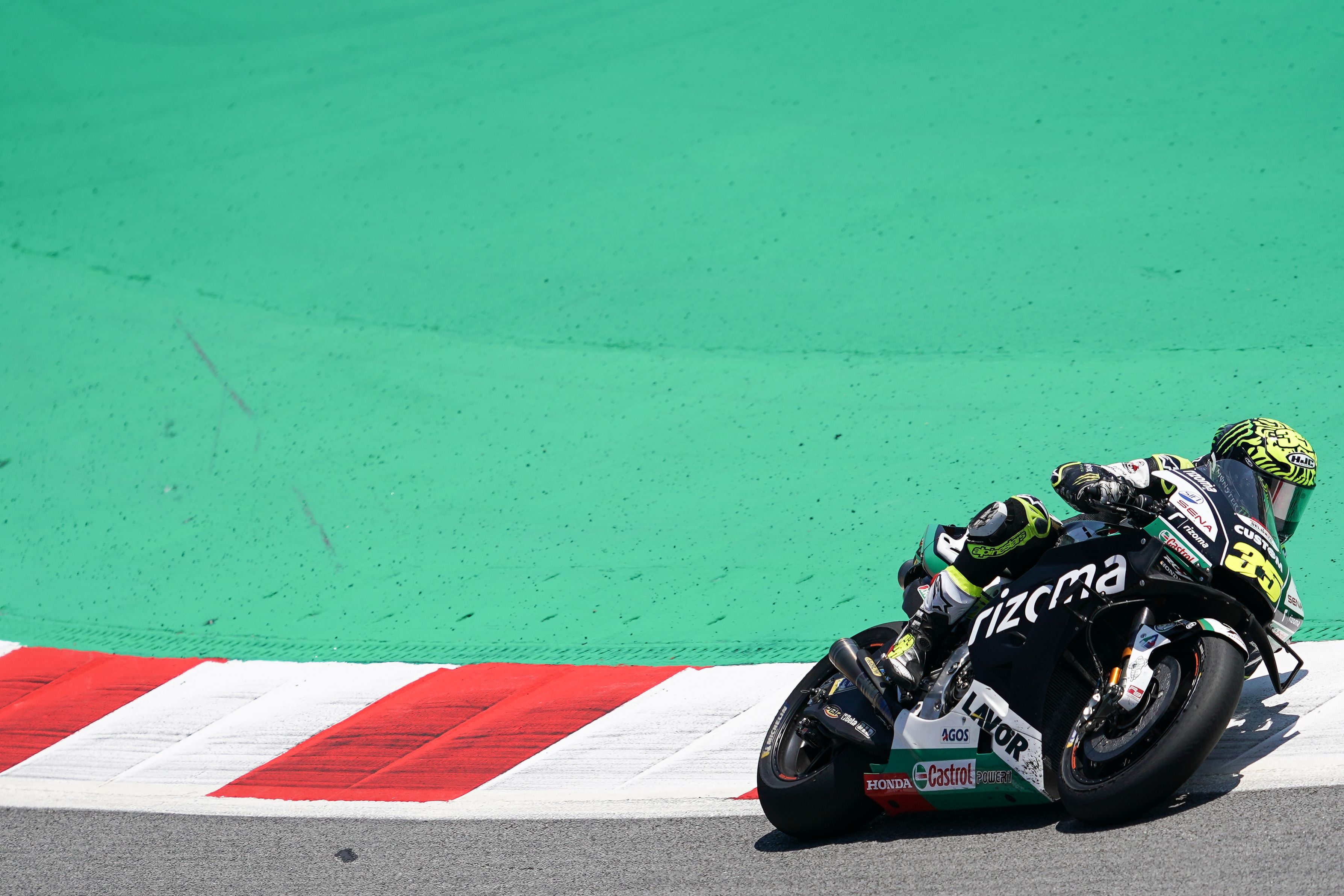 The MotoGP Grand Prix of Catalunya in Barcelona saw just 13 finishers from 24 starters, with track temperatures soaring in the afternoon sun, and grip levels at a premium. Despite the treacherous conditions, LCR Honda CASTROL man Cal Crutchlow stoically fought his way back from a difficult start to the race, to find himself in fifth with six laps to go, within one second of second place and in with a serious shot at the podium.
Attacking his former team-mate Jack Miller in front of him, the British star unfortunately lost control of his factory Honda RC213V, sliding out of the attritional battle unharmed. At the time of his crash Crutchlow was one of the fastest men on track, and had managed his tyre life to perfection.
Crutchlow and his LCR Honda CASTROL Team stay at Barcelona for a one-day test on Monday, ahead of the Dutch TT at Assen in two weeks' time.
#35 Cal Crutchlow – DNF
"The crash was completely my own fault. I was trying to pass Jack (Miller) and I locked the rear with the rear brake, one of the problems we have had this weekend on corner entry. There was always a possibility of it doing it if I went in hard on Jack, but I had to try to pass him because there was a chance of a podium, so I went down fighting for it at least."
"I'm disappointed about that, but we are at least pleased with the pace in the race, because at the point I crashed I was one of the fastest out on track, which hasn't been the case of late. I found a better feeling and found that I am able to push the bike in certain ways, so we are pleased with what happened up to that point. What I take from the race is we had a great pace today and I hope we can take that to Assen in a couple of weeks' time."