CRUTCHLOW TARGETS IMPROVEMENT IN GERMANY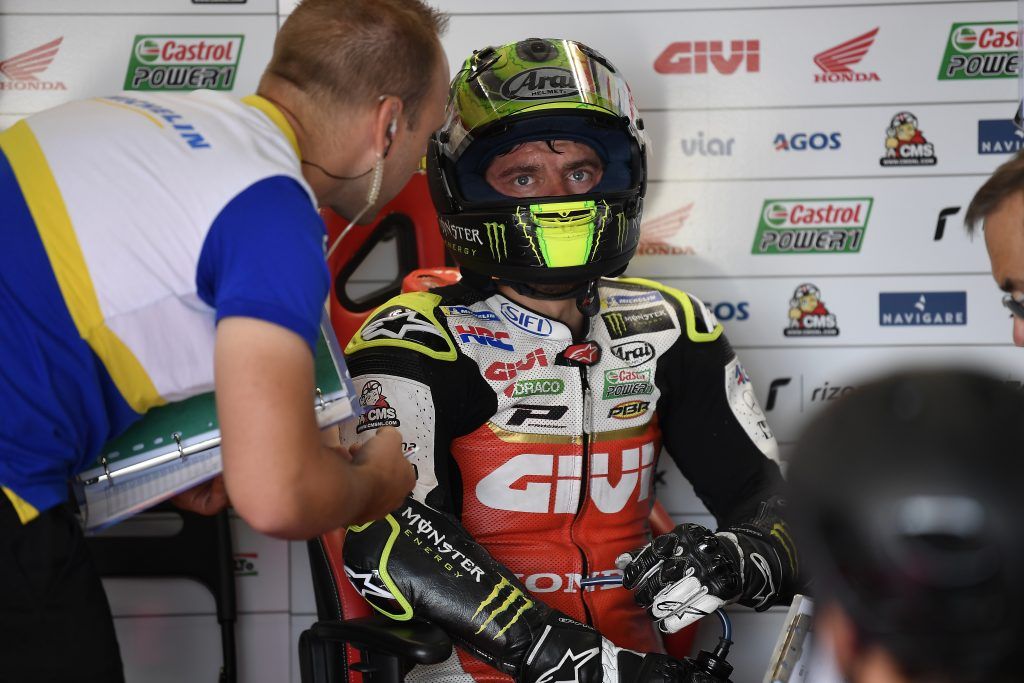 LCR Honda CASTROL rider Cal Crutchlow endured a demanding opening day of free practice at the German Grand Prix finishing the day in ninth position on the timesheets and ending up as the third fastest Honda in the field.
Although arriving in Germany on a consistent run of form, Crutchlow could find no rhythm during FP1 as he was only 19th fastest. The LCR man was unhappy with his tyre options, but did make significant strides in FP2 as he moved up several places to claim a spot inside the top 10. But Cal remains confident there is considerable improvement to come on Saturday as he targets a place in the top five this weekend.
#35 Cal Crutchlow (9th – 1'21.540)
 "I didn't feel great today, we struggled to be honest. It's Friday 13th, I never push on Friday 13th! The reality is that we weren't going well, I didn't really find a great set-up with the bike and (didn't find) a very good rear grip. But that doesn't mean that we won't improve by tomorrow and we're quietly confident that we have a trick up our sleeve to improve the bike.
"I didn't have a good feeling with the tyres and tomorrow we will have to select our race tyre from the allocation we have but also we have to improve our bike as a team. The last races have gone quite well and we've been pleased with our progress in the top six every week. But we need to make the podium. At the minute the podium doesn't look great for this weekend, but that doesn't mean I won't try tomorrow and Sunday. Honestly speaking, I still think we can be in the top five."