CRUTCHLOW VISITS CASTROL TECHNOLOGY CENTER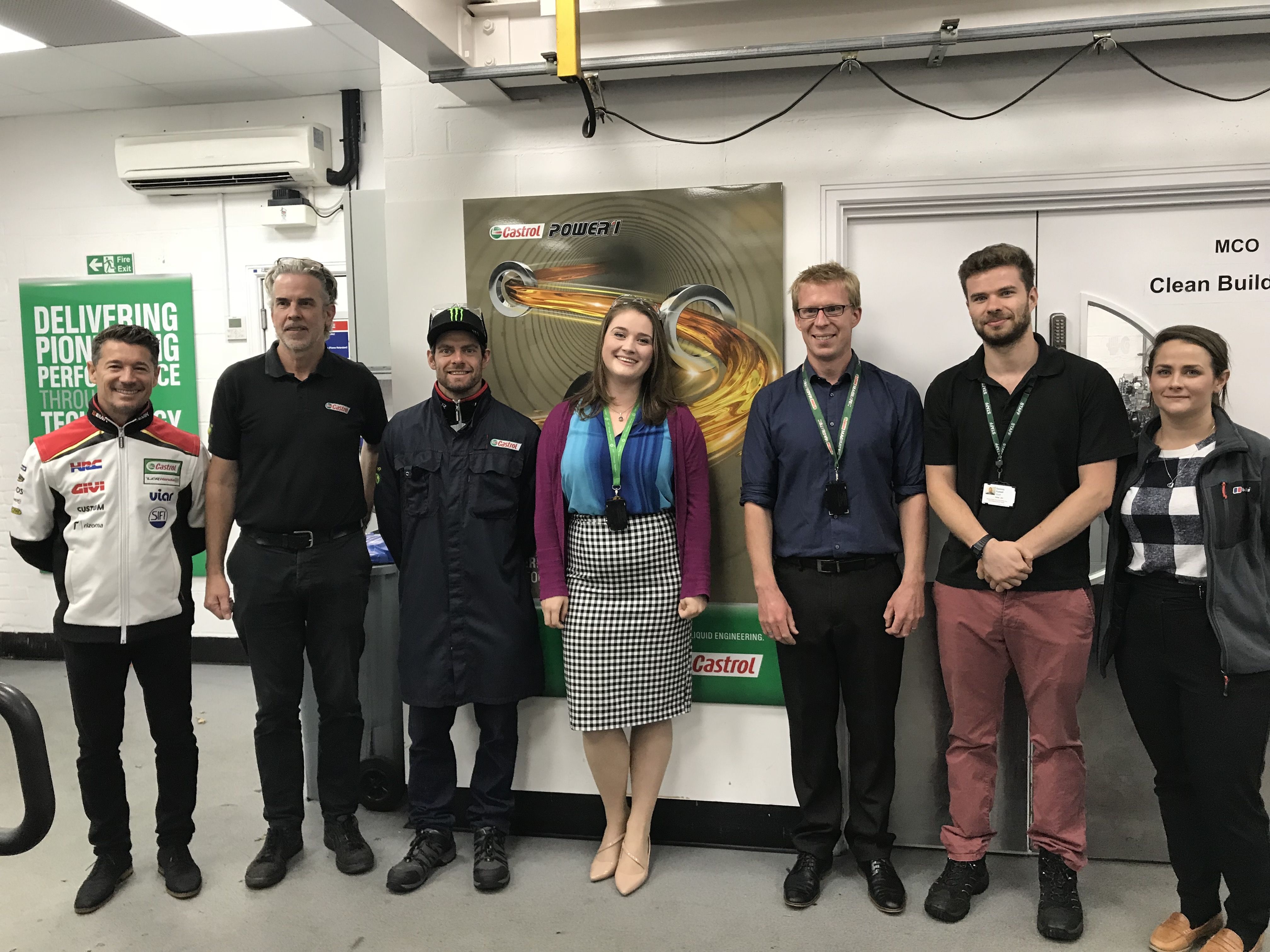 After the Silverstone GP weekend, LCR Honda CASTROL racer Cal Crutchlow has visited yesterday the CASTROL Technology Center in Reading (60kms west of London). The British rider together with his Team Manager Lucio Cecchinello and other team members had the chance to see how CASTROL develops the most innovative performance lubricants products. The visit started at the physical testing laboratory where Crutchlow and Cecchinello met the engineers working on the quality control procedures like viscosity control, cold temperature properties, flash point, volatility etc…). Then they moved to the Dyno Engines Test laboratory where CASTROL staff test the mechanical stress on Honda engines in order to produce the most suitable lubricants. The visit ended at the Dyno Engines Test Laboratory with Crutchlow met a "probable future rival": a robot simulating a rider on a bike on the dyno inertial bench.
Paul Goodmaker (CASTROL Global Sponsorship & Events Manager): "It was great to welcome the LCR Honda CASTROL MotoGP Team to our Technology Centre today and show exactly what it takes to deliver the ultimate performance with our fully synthetic engine oil CASTROL POWER1".   
Cal Crutchlow: "I want to thank CASTROL for this interesting opportunity and for the warm welcome they all reserved to me. It was a nice and stimulating experience and enjoyed myself in creating my own blend. I am a bit worried about the robot simulating the rider on the bench… hope it's not going to steal my job in the future".