DIFFICULT DAY FOR CRUTCHLOW IN FRANCE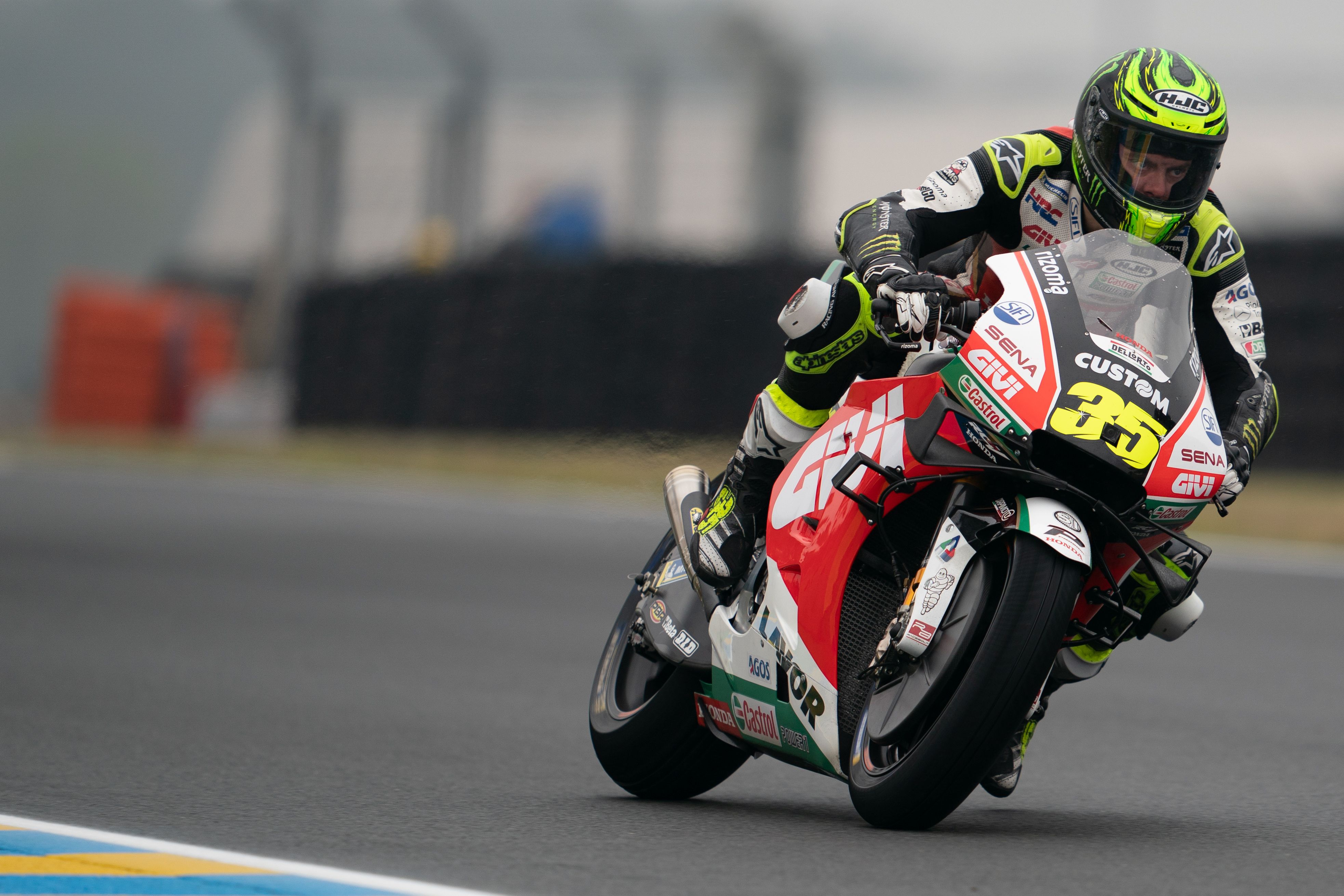 Cal Crutchlow endured a day to forget at Le Mans as he qualified in 15th position for Sunday's French Grand Prix. Mixed weather meant qualifying for the fifth round of the world championship was complicated for the MotoGP class, with riders struggling to adapt to the changing conditions at the historic French circuit.
Crutchlow paid the price for missing out on a top 10 position on Friday as, with riders unable to improve their times in FP3, he was forced to compete in Q1. Although he had demonstrated his pace by going sixth fastest in FP4, the Briton could not find the tyre selection he needed during a hectic qualifying session and ended down in fifth position, meaning he will start tomorrow's race from the fifth row of the grid.
#35 Cal Crutchlow (15th – 1'40.114)
"The mistake was yesterday, I crashed in FP2 and had to go into Q1 and then didn't make it through to Q2. Obviously I'm disappointed, it's a bad day. I was actually pleased with my lap at the end, it was just too wet. It's easy to say go out on slicks at the start of the session, but I felt I could go quicker with the medium rain tyres than with the slicks. I went out with a soft rear, thinking that if I then came in I could change to a medium and go faster, but then when I came in Valentino was on the slicks and putting red sectors everywhere, so I took the slick when I should have taken the medium and I would have been able to go fast. It was too late for slicks when I went back out and it was impossible to generate any heat. It's a bad day, I've qualified 15th, but my race pace isn't 15th that's for sure. I'm not too optimistic in these wet conditions, I would prefer a dry race and then I have the pace."