EIGHTH PLACE FOR CRUTCHLOW AT MUGELLO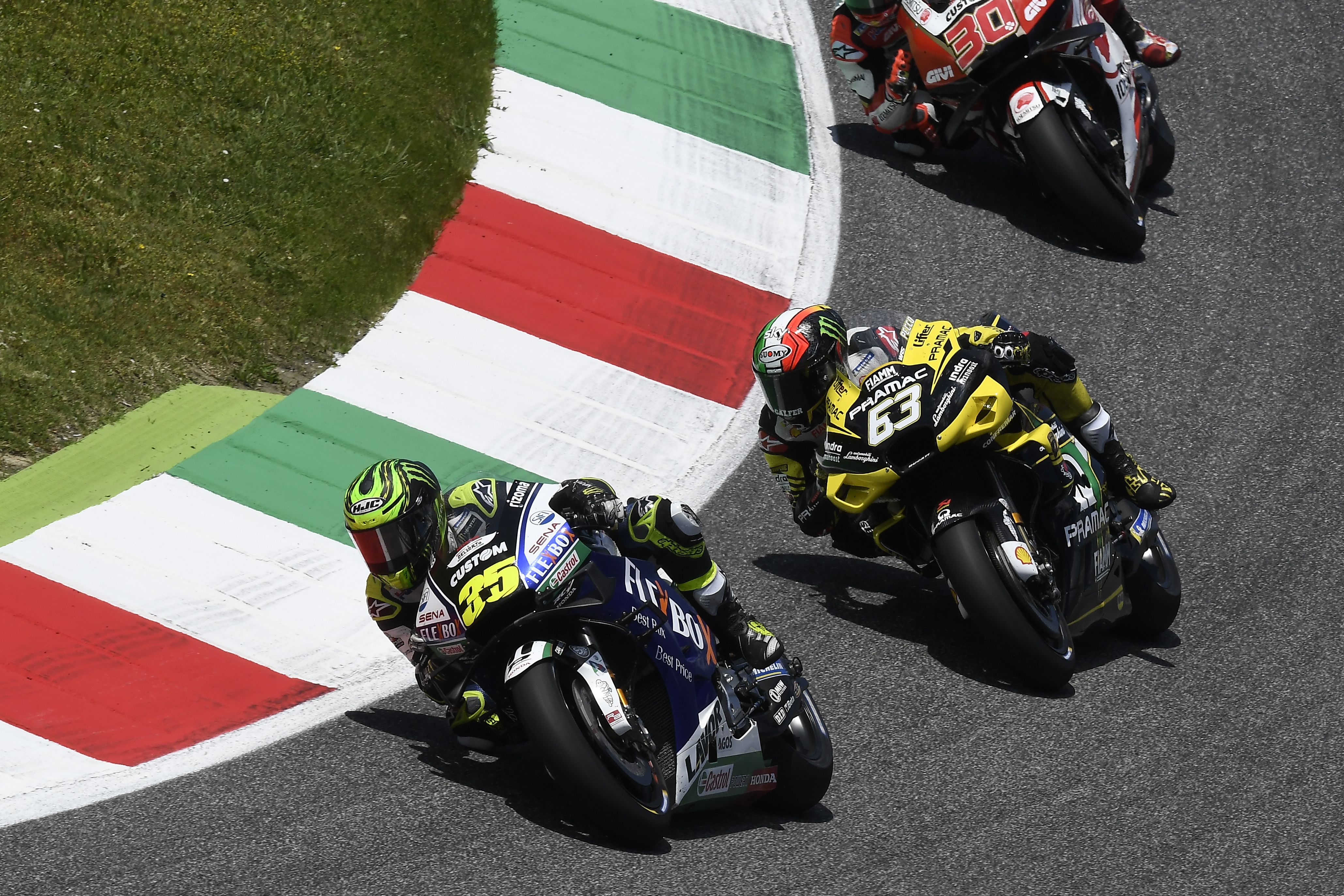 Cal Crutchlow had to settle for an eighth-place finish at the Italian Grand Prix on what proved a disappointing day for the LCR Honda CASTROL rider at Mugello. Starting from sixth on the grid, the Briton had high hopes to challenge for the podium after making a superb start at the legendary Italian circuit.
Crutchlow moved into second spot by the first corner, but things went downhill from that point. Around the midway point of the race the LCR man started to suffer with rear tyre issues and gradually fell away from the lead group. He battled hard to ensure he finished in the points, but could not hide his disappointment afterwards having seen another promising opportunity pass him by.
#35 Cal Crutchlow (8th – 41'47.731)
"Today was a very difficult day, quite possibly my worst race of the season. Again I was in the front group, but then got dropped from the front group which has not normally happened to me in previous years. I had a bad feeling with the bike when I was changing direction, which was happening all weekend, and I was not able to be competitive in that area. Then with about 14 laps remaining I felt a big drop in the rear tyre and was unable to keep my pace throughout the rest of the race. After the race we assessed the situation with the team and Michelin and found an unusual rubber wear on the rear tyre. So we'll continue to evaluate it and I'm sure Michelin will investigate why this happened. I'm pleased to finish and get some points on a tough day, but that's not where I need to finish at all."