ENCOURAGING START FOR CRUTCHLOW IN SPIELBERG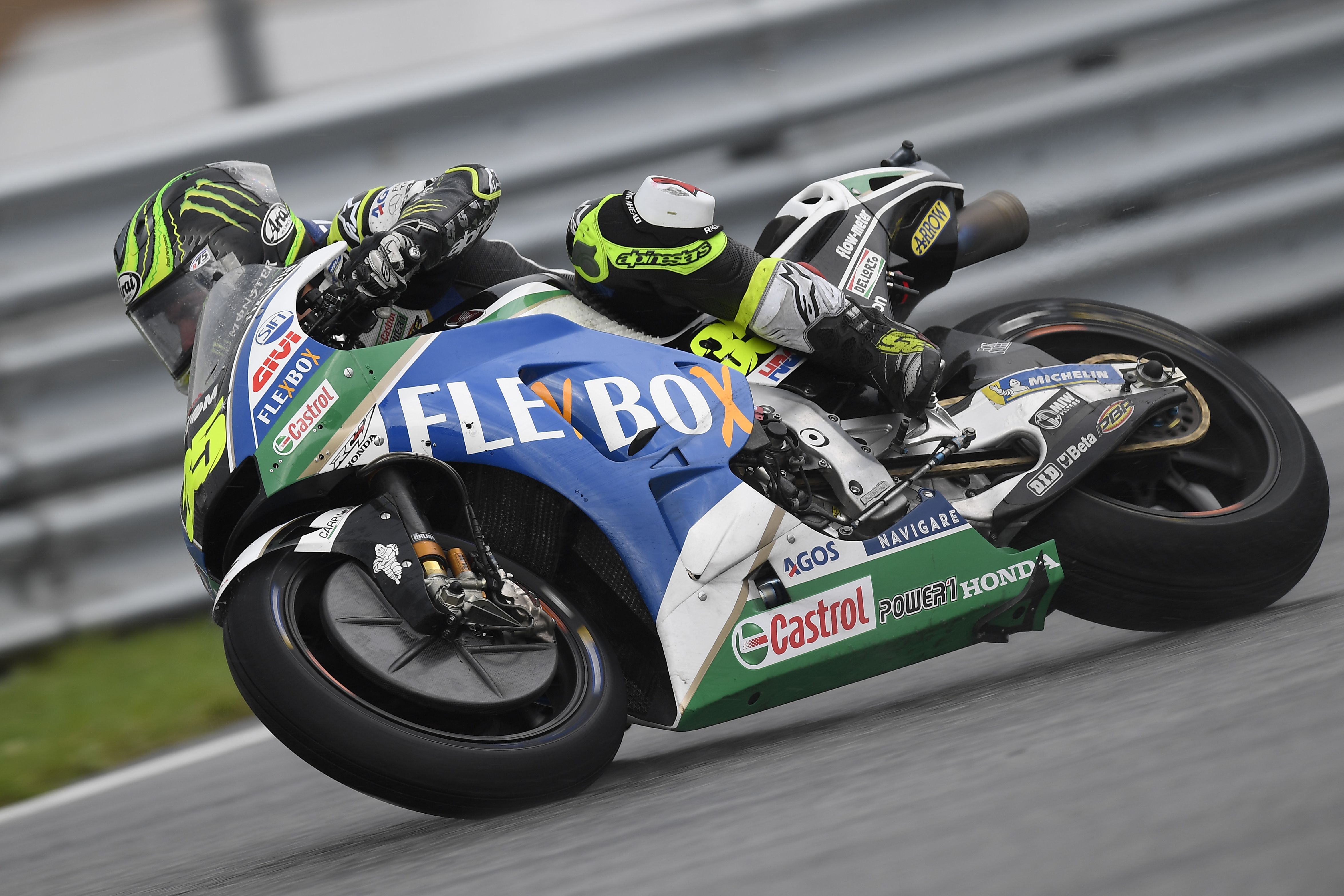 LCR Honda CASTROL rider Cal Crutchlow made a solid start to the Austrian Grand Prix weekend as he ended the opening day in Spielberg in seventh position on the timesheets. With heavy rain arriving as predicted on Friday afternoon, and expected to hang around on Saturday, the Briton secured what could be a crucial top-10 spot ahead of qualifying tomorrow.
With FP1 taking place in dry conditions at the Red Bull Ring, Crutchlow produced a strong performance to take seventh place – just 0.017 seconds behind factory Honda colleague Dani Pedrosa in sixth. A huge deluge ensured FP2 was a much more tricky affair, although the LCR man posted the ninth fastest time in the rain and acknowledged afterwards that he had felt quite comfortable despite the slippery track surface.
#35 Cal Crutchlow (7th – 1'24.491)
 "Some tracks give fantastic grip in the rain, but here it's quite slippery. This is track is not most safe in the dry, let alone in the rain. But it is what it is, you have to go out because you don't want to be at a disadvantage to the other riders".
 "Overall, it was a positive day, I felt good in the dry and the rain and we have to look forward to tomorrow now and try and improve the setting for Sunday's race. I want to try and improve the sliding feeling I have in the middle of the corner, which happens at three corners in the dry and the wet. But we can work on the settings to improve that."