FIFTH ON THE GRID FOR CRUTCHLOW IN AUSTRIA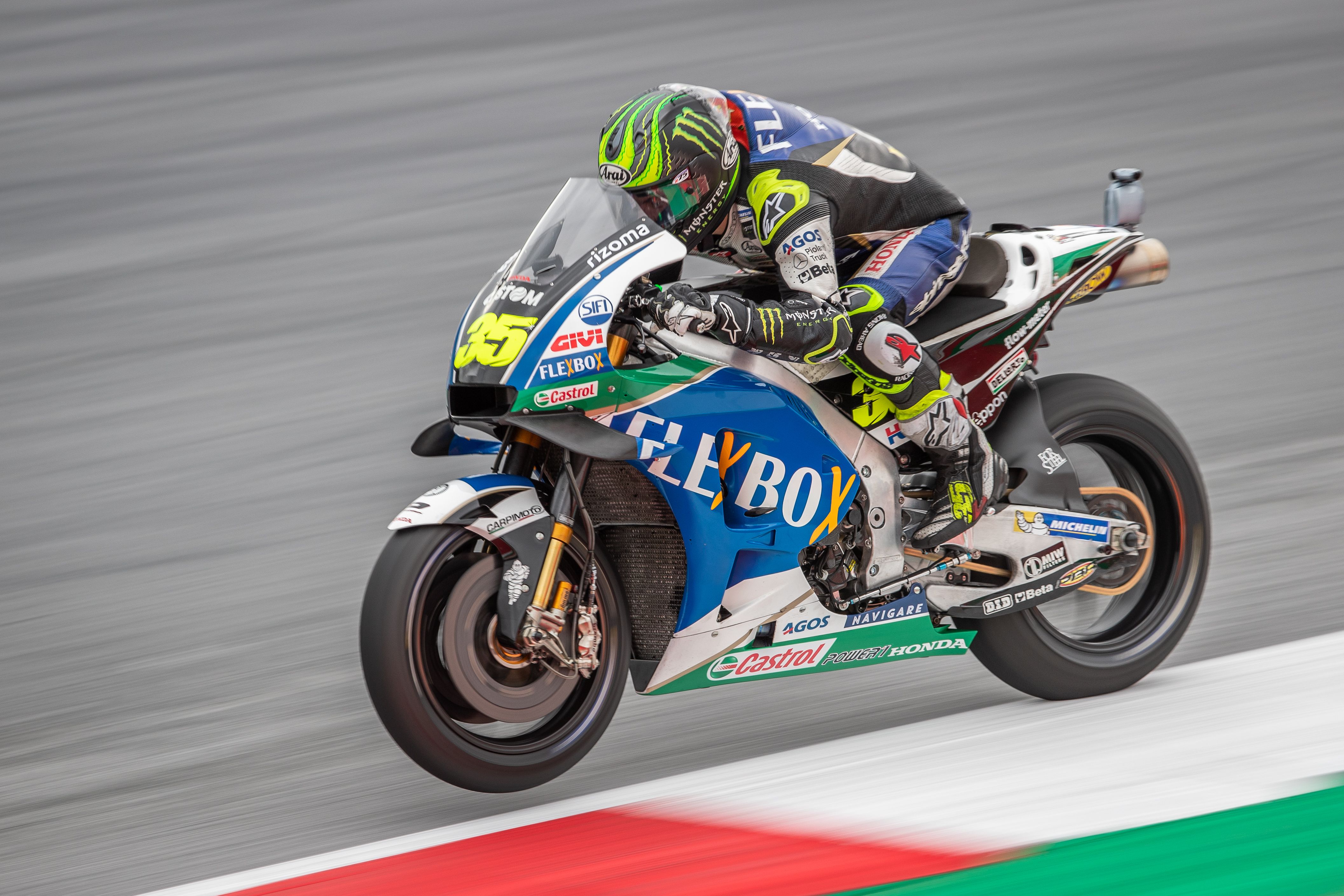 Cal Crutchlow will start Sunday's Grand Prix of Austria from the second row of the grid after setting the fifth fastest time during qualifying at the Spielberg circuit on Saturday. Going into the weekend the Brit had expected things to be tough at the hillside venue, but could be pleased with his performance in the 15-minute shootout.
The LCR Honda CASTROL man has been up against tricky conditions in the Styrian mountains, with rain hampering both the second and third free practice sessions. However, he made good of the dry conditions once the sun emerged from the behind the clouds, and is hopeful of getting involved in the battle for the top positions in the 28-lap race.
 #35 Cal Crutchlow – 5th (1'23.812)
"We have to be happy with the second row, but I made a really scrappy lap to be honest. I pushed hard but it wasn't good enough unfortunately. I had the speed and should have gone faster, but I was just not clean enough really. I don't know how much farther we would have been up the grid, maybe only fourth, but we tried our best".
"The LCR Honda CASTROL team have worked well with the bike, and I'm pleased to qualify where we have. I think we have good pace for the race on Sunday. We are in between set-ups at the moment, going back and forth between what we have used up to now and a quite radical change with the bike. I have set the same lap times with both settings so we are a bit confused which way to go, but we look forward to the race to see what we can do."