FURTHER IMPROVEMENTS FOR CRUTCHLOW ON SECOND DAY BACK TESTING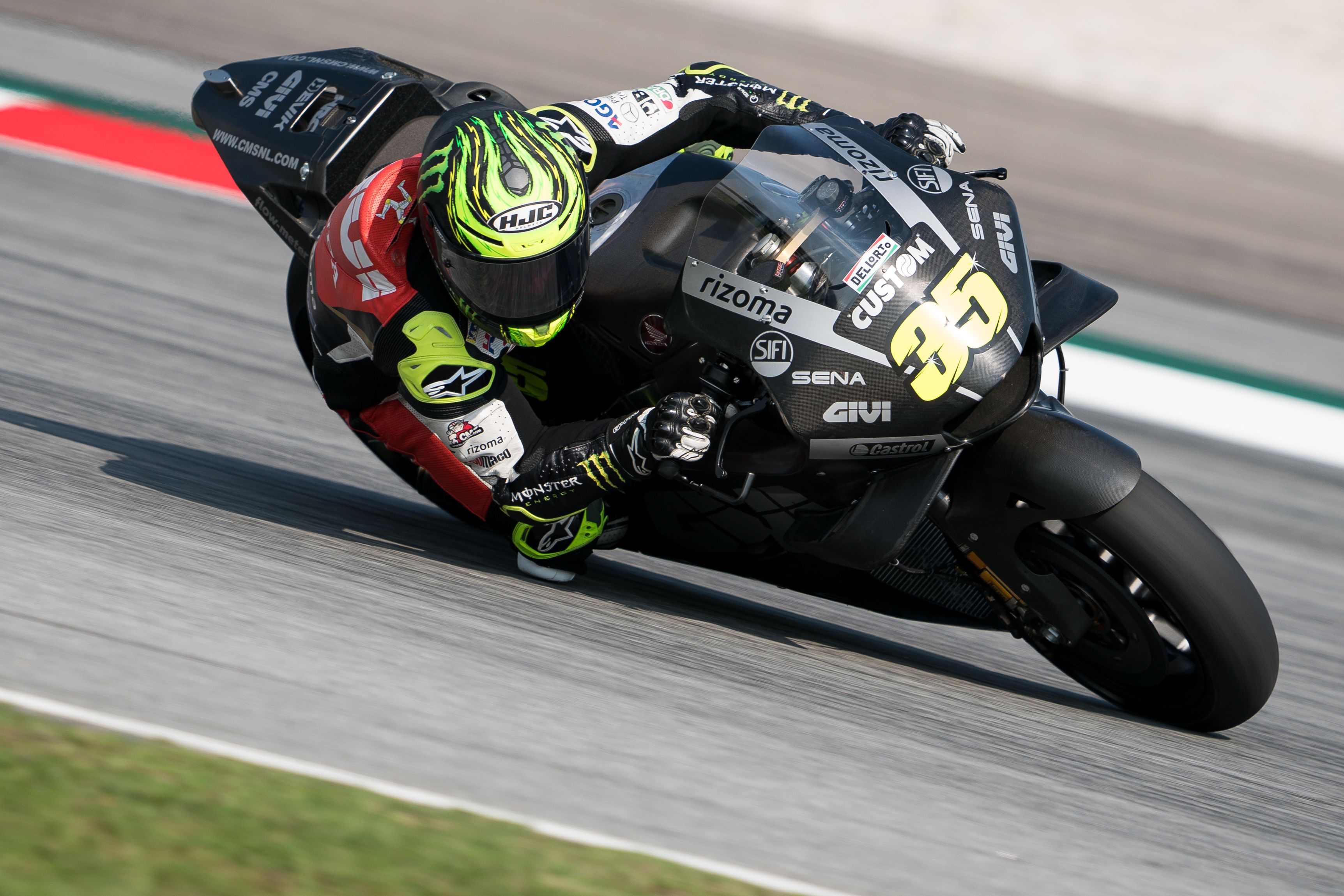 LCR Honda Castrol's Cal Crutchlow, who yesterday made his return to MotoGP action after three months out through injury, today continued to make steps forward on day two of testing action in Malaysia.
The Brit ended the day an impressive fifth fastest overall and top Honda rider, having spent the majority of the test in second position until the usual late one-lap charge from some of his rivals. The LCR Honda Castrol Team were pleased to have two 2019-spec Honda RC213V motorcycles in the garage today, allowing Crutchlow the opportunity to familiarise himself even better with the new machine.
The opening pre-season MotoGP test concludes at Sepang on Friday, where Crutchlow hopes to fine-tune his set-up with the 2019 machine.
#35 Cal Crutchlow – 5th (1'59.566, lap 14 of 53)
"Today was a positive day and the team worked very well. We tried the 2019 bike all day, and we had two of them in the garage which meant we could do back-to-back tests on a few things. It was always the plan, so it's good to do that. I felt quite comfortable over the day and we are pleased with what HRC has brought us to the test and as a race bike for this season.
"My physical condition is not too bad as regards my ankle. I have more pain at the end of the day and the ankle is swollen due to the heat, but in general I've felt good on the bike. I had a small crash at turn five, which was a strange one because I wasn't pushing or doing anything different – it was a first lap out of the pits. Luckily, I was ok."
"We look forward to the last day tomorrow, where we will focus more on working on the setting, and we can try and get all the information we need to be ready for the start of the season."