HOT CRUTCHLOW ON THE FRONT ROW IN AUSTIN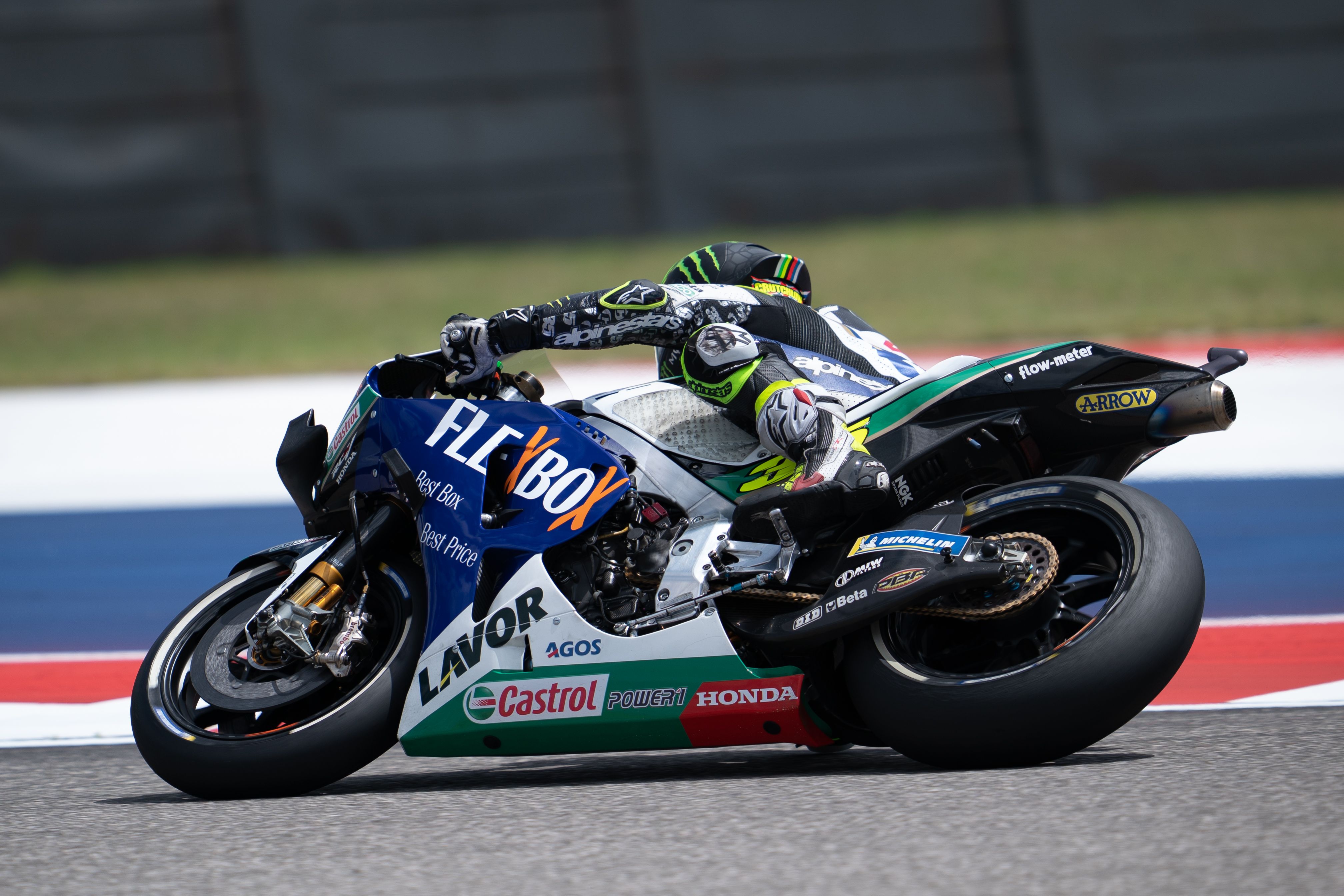 Cal Crutchlow continued his impressive start to the 2019 season as he secured a place on the front row for Sunday's Grand Prix of the Americas in Texas. The LCR Honda CASTROL rider – who is sponsored by Flex-Box this weekend – is back on the front row for the first time since Assen last year after he claimed third position in Q2 behind Honda colleague Marc Marquez and Valentino Rossi.
Thunderstorms and lightning saw FP3 cancelled on Saturday morning, but Crutchlow then impressed on a damp track in FP4 as he finished second behind a dominant Marquez. He was again on the pace during Q2 and, while not totally satisfied with his performance, the Briton is delighted to have put himself in a position to challenge for the podium once again this weekend.
#35 Cal Crutchlow (3rd – 2'04.147)
"Maybe it's old age, with Valentino (Rossi) in second and me in third, maybe we're coming back round again with age! I feel good, although I was not overly pleased with my lap, I lost the front three times in one lap. We changed the setting from yesterday, but because we didn't have the morning session (FP3) we needed to use the qualifying as a little bit of a test and I lost the front in all the hairpin corners. I was angry with the lap because of myself as I pushed a lot in the braking zone. I'm happy enough though, nobody is anywhere near Marc (Marquez), you saw him in the damp session and he was two seconds clear. But we did a good job and the team is working very well. I'm happy with the team, happy with the bike, everything is going well and I look forward to tomorrow."