LCR Honda CASTROL BEGINS THE 2020 MOTOGP™ eSPORT CHALLENGE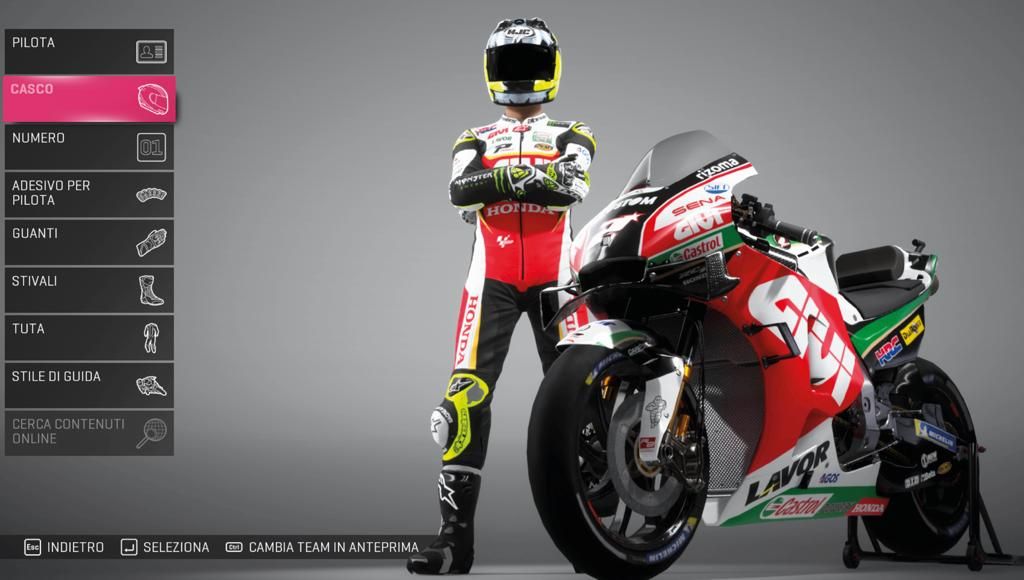 While the main sport competitions are currently put on hold, in order to preserve everyone's health, there is one "unstoppable" event: with 64 million video views, 247 million impressions and 8 million engagement, the MotoGP™ eSport Championship is more alive than ever. The competition, started in 2017, has become bigger and bigger year after year, becoming popular not only amongst the younger and "digital" fans (14-25 years old), but also catching the attention of a huge audience in the "real" World; last but not least, the Championship has also been recently shortlisted in the 2020 Sports Technology Awards.
The 2020 eSport Championship is proceeding regularly: thousands gamers from all over the planet already competed online thanks to the MotoGP™ '19 official videogame (the '20 issue will be released on April 23rd), on PlayStation 4, Xbox One and PC; these boys and girls are usually 14 to 30 years old, super passionate about motorsports and often owners of two-wheels vehicles themselves.
The top 72 gamers in the Online Challenges are now facing the Pro Draft, with the best 12 qualifying for the Global Series, an eight-race championship that will be held across four MotoGP™ Events, where they each will represent a MotoGP™ team in the final fight for the crown.
After the exciting experience of 2019, LCR is betting on the "Rest of the World" eSport Champion Putut Maulana, better known as "Moe 27". The Indonesian, awarded as best eSport player at the IMI Awards Kalimantan Selatan 2019, will wear LCR Honda CASTROL colors for the second Season in a row, on board of a perfect "virtual" copy of Cal Crutchlow's RC213V.
We are getting to the heart of the Pro Draft phase: the first Online Challenge out of three was held ten days ago, and Moe is currently 2nd in the "Rest of the World" standing. The second challenge will start in two days, and we're more than ready to cheer for Moe!
Lucio Cecchinello: "We're really pleased to continue this journey with Moe: he's a very talented and focused eSport player, beside being an extremely nice guy. Moreover, he's a true celebrity in Asia: the support of his fans (not only form Indonesia, but also Malaysia, Thailand…) it's impressive! Welcome back to the family Moe and… full gas! "