POSITIVE OPENING DAY FOR CRUTCHLOW AT VALENCIA TEST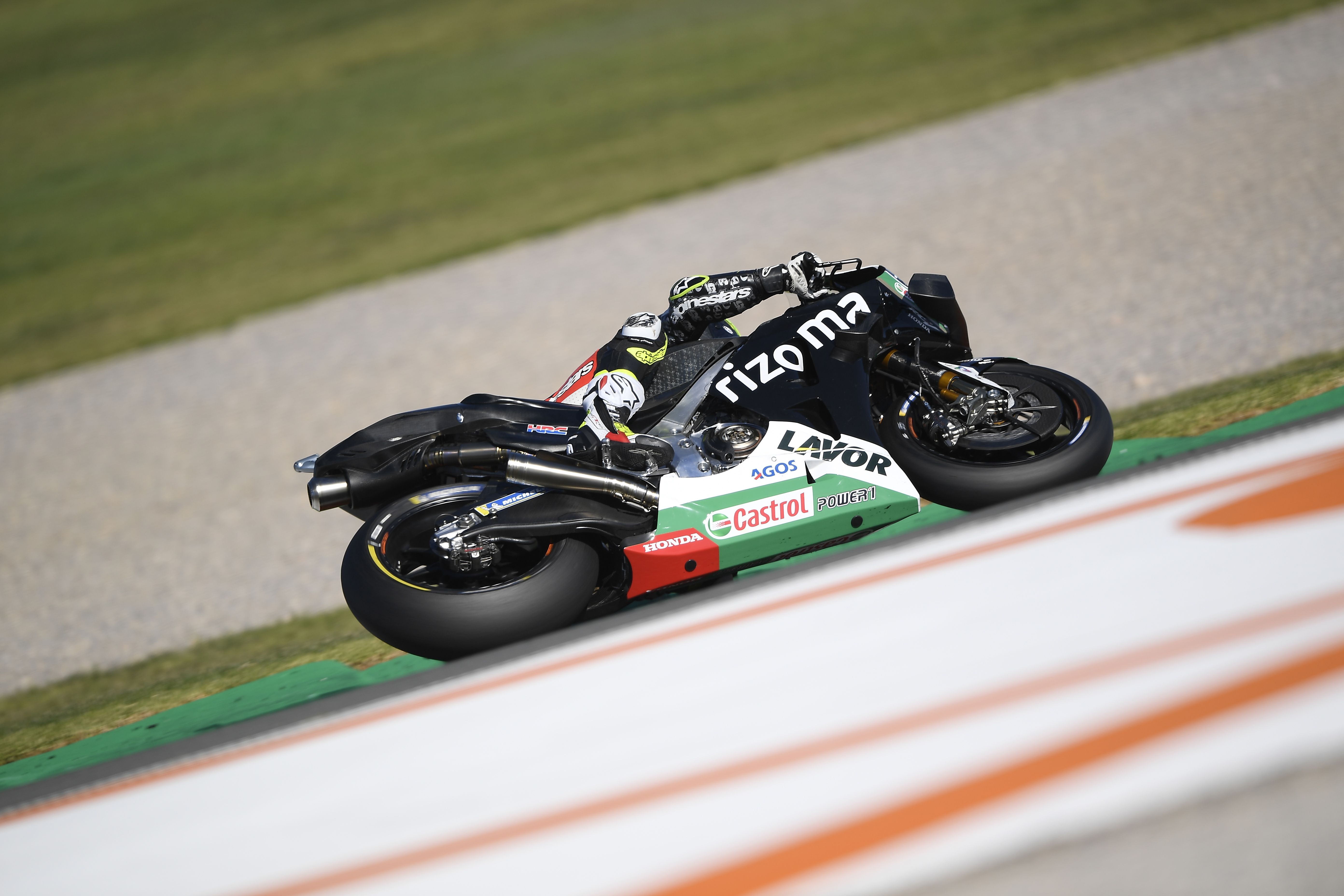 LCR Honda CASTROL rider Cal Crutchlow was back out on the track at Valencia on Tuesday as preparations for the 2020 season started in earnest. The Briton was trying out Honda's RC213V prototype for next year on the opening day of an official two-day test at the Circuit Ricardo Tormo.
Crutchlow was pleased with his initial outing on the new machine as he completed a total of 69 laps during a busy schedule. He finished in 11th position on the timesheets – less than half a second behind world champion and Honda colleague Marc Marquez – but was particularly encouraged by the improved braking performance of the bike.
#35 Cal Crutchlow (11th – 1'31.183)
"We had a positive day. First of all, we tried the 2020 prototype bike and, as with everything, you have to set the bike up and make sure it runs properly first of all. I think we did that quite well today. It's only the first steps towards making sure the bike is working in the correct way, we'll try some more stuff after having a look at the data tonight. But overall, we're quite pleased so far. It's different in quite a lot of areas, although all the bikes in MotoGP have the same DNA so it's not a massive difference. But what we're always looking for is small advantages and I feel it's a little bit stronger in the braking zone at the moment, which is what we were looking for compared to this year's bike. So that for me is a positive."