TOP THREE ON DAY TWO OF TESTS FOR CRUTCHLOW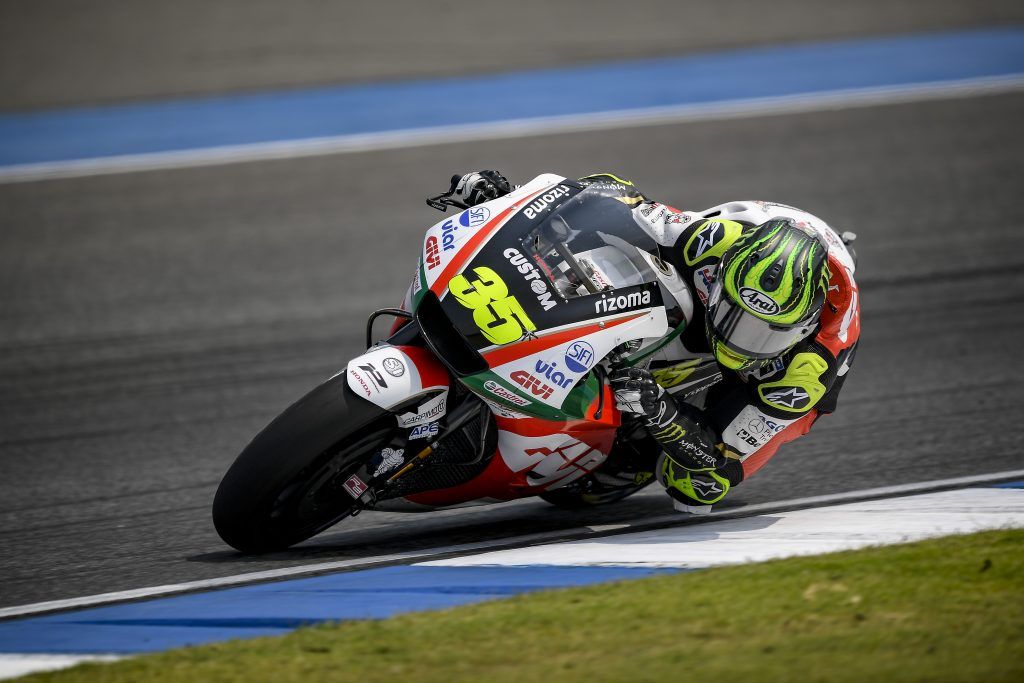 On the second day of pre-season testing at the Sepang International Circuit in Malaysia, Cal Crutchlow impressed once more by setting the third fastest time of the day. After overnight rain had delayed the riders taking to the track when the green lights came on, temperatures then soared towards the 40°C mark in the middle part of the day, both conditions restricting the amount of laps that could be put in.
Despite that, Crutchlow still managed to put in 65 laps of the track, all the while picking up valuable data as he helped HRC by testing parts for the 2018 RC213V. Towards the end of the day the British rider pushed hard for a fast lap, and despite not feeling like it was perfect, stopped the clock in a best time of 1'59.443, less than a tenth of a second behind the fastest man of the day.
Testing continues in Malaysia with a third and final day tomorrow.
#35 Cal Crutchlow – 3rd (1'59.443)
"It's been another positive day today, where we had a lot of things to test for ourselves and for Honda so the schedule was very busy. Unfortunately, we had to start late because the track was a bit damp, but overall we are happy with our performance today."
"We worked very well with used tyres over the day, which was quite important. Then we were able to push for a one-off fast lap at the end, but I had a bit of a bad feeling on the lap. So, it is actually quite positive that the lap time was so good, despite it not feeling great. It also meant we only used one tyre out of our allocation to be able to push for the lap-time."
 "Our race-pace looks good at the moment in comparison to our competitors, so tomorrow we have to continue to work with what we have on our schedule and overnight we will be working together with Honda and the team to see where we can make improvements."