TURN TWO SPILL BRINGS EARLY END TO SECOND DAY OF TESTING FOR CRUTCHLOW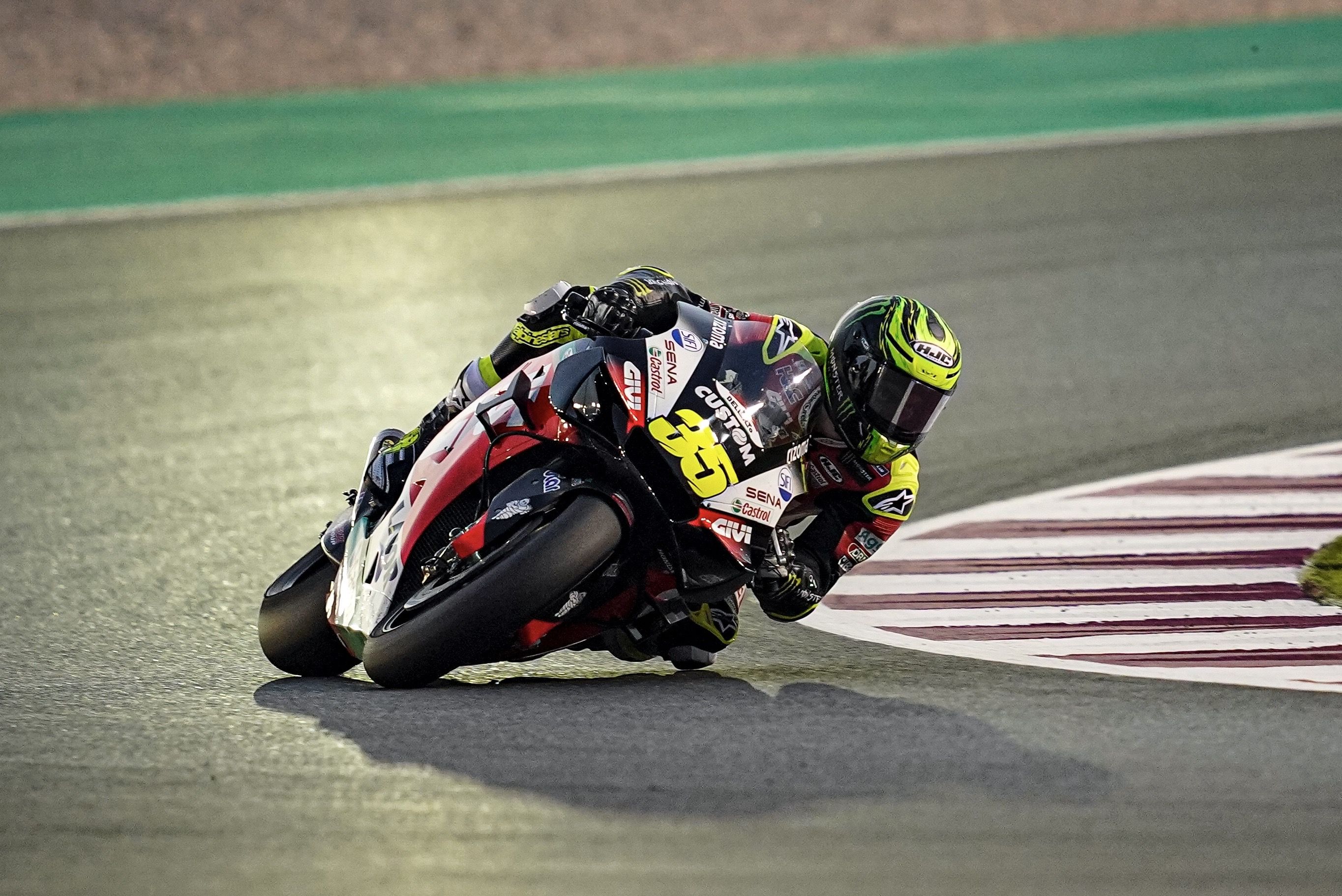 The penultimate afternoon and evening of pre-season tests took place in Qatar on Saturday, as the LCR Honda Castrol Team prepare themselves for the MotoGP curtain-raiser in two weeks' time at the Losail circuit.
Cal Crutchlow and his crew had been working tirelessly to improve his sensations with his factory RC213V Honda when he suffered a crash at the infamous turn two left-hander. His subsequent injuries and pain in his arms meant he and the team decided to call a halt to their work for the evening, with the aim of returning to the fray for the final session of testing on Sunday.
#35 Cal Crutchlow – 21st (1'56.178 – lap 26 of 27)
"After 27 laps today, unfortunately I crashed at turn two and have a haematoma on my right forearm and abrasions to both arms. As such, we decided to stop the test today because I'm in a fair amount of pain. At the time I was unable to move my fingers because the swelling was so significant straight away. Since then we've been mainly trying to reduce the swelling in the right forearm and stop it from getting worse. Hopefully with some rest we can see if we are able to participate in the final day of testing tomorrow.
"Before the incident, we had been working hard to improve the setting of the bike and my feeling with it compared to yesterday. We didn't really get a chance to finish that work, so hopefully I will be able to ride tomorrow because there are some things we know we can do to improve the feeling, and with it our lap time ahead of the first race."