UNFORTUNATE FINISH FOR CRUTCHLOW IN FRANCE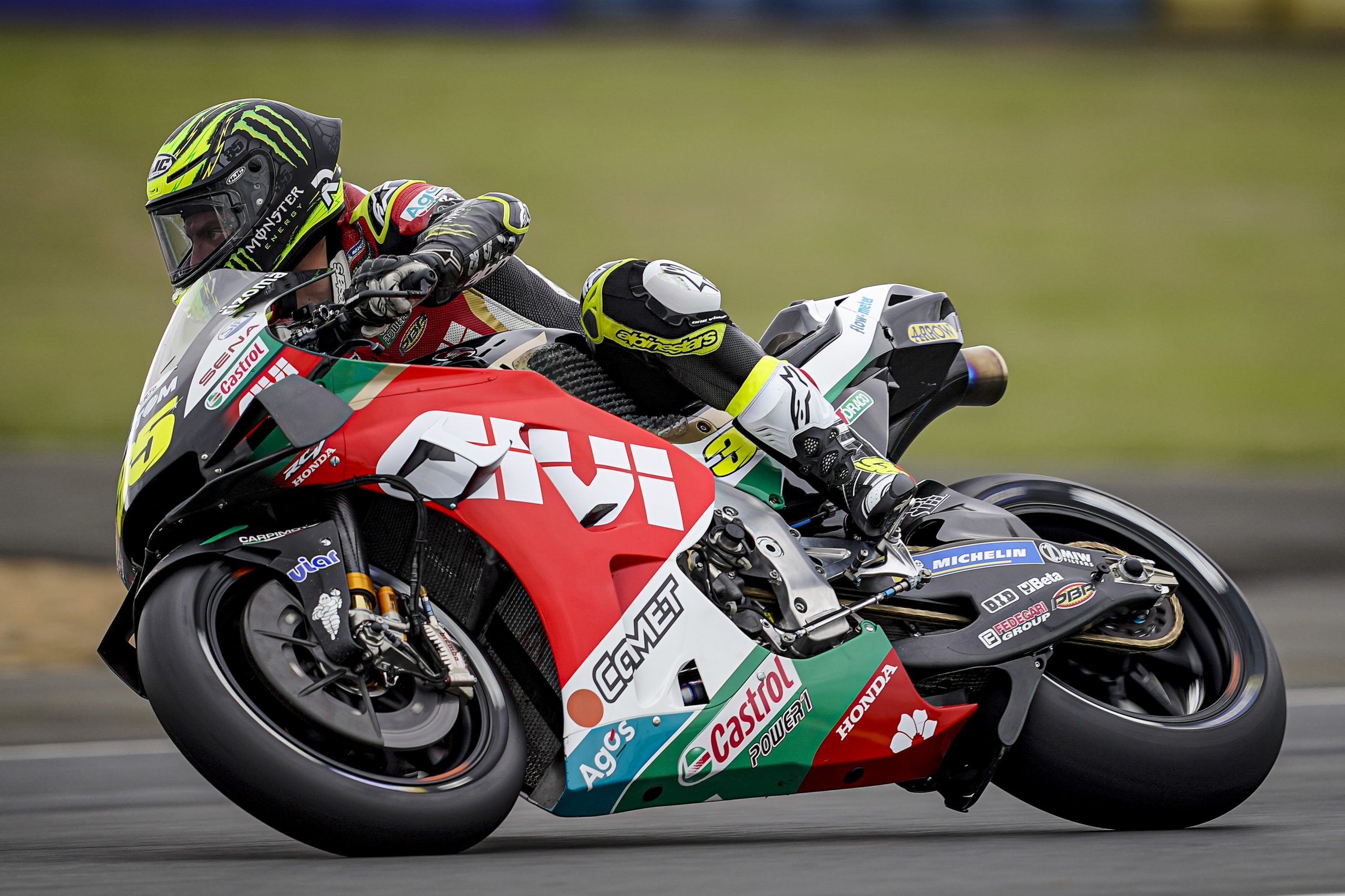 After a weekend that had promised so much, the French Grand Prix ended in frustration for Cal Crutchlow as he crashed out of a wet race with eight laps remaining. The LCR Honda CASTROL rider – who had qualified in fourth – made a blistering start at Le Mans and was battling for the lead into the first corner, but was ultimately unable to secure the result his performance over the weekend had merited.
The Briton again demonstrated his pace at the French venue as he was third quickest in the morning warm-up session. He then got away superbly in the race proper as he competed for the leading places throughout. He was lapping in seventh with eight laps left when he lost control into turn two, ending his race and hopes of a second successive top-10 finish.